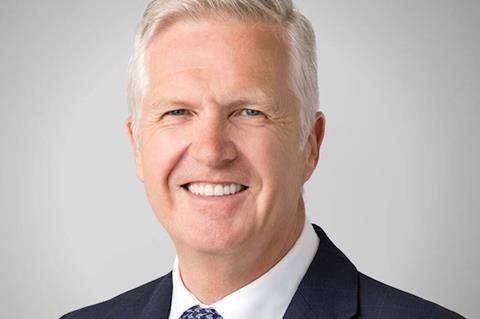 Retail and wholesale veteran Mark Aylwin is set to be non-executive chairman at buying group Unitas Wholesale.
Aylwin will take over from JW Filshill boss Simon Hannah next month and become the group's first non-member chairman.
Aylwin has spent over 35 years in the grocery industry. He spent 20 years at Safeway in a variety of roles including supply chain director. He left the business after it was acquired by Morrisons in 2004 and was CEO of Blueheath when Booker and Charles Wilson engineered a reverse takeover of the online wholesaler in order to take Booker public. He then spent almost a decade in senior positions at the UK's biggest wholesaler.
Upon leaving Booker, Aylwin was COO at Conviviality from January 2016 to January 2018 and then COO for Middle East-based retailer Majid Al Futtaim.
Unitas said Alywin was "a key appointment for the group" at a time when it was "doubling down on driving its strategic direction" by accelerating the current sales performance across the retail and cash & carry channels, as well as developing and implementing a recovery plan for the out-of-home channel.
"Mark is a great appointment for Unitas Wholesale and is a hugely positive move forward demonstrating the strong intentions of the Group," said Unitas MD John Kinney. "Mark brings a wealth of experience to the role that will be incredibly useful as we drive the organisation into its next phase of development and both myself and the board look forward to welcoming Mark when he begins his tenure in April."
Aylwin added: "I am really looking forward to joining Unitas Wholesale to support John and the board in the next phase of its journey. While there are a number of significant challenges in the out-of-home market, I am excited to be joining the group at a time when I believe we can make a real difference to our Unitas Wholesale members and their customers".
Simon Hannah said: "While I have been extremely proud to be the chairman of Unitas Wholesale, I am delighted that Mark has agreed to join us as our new chair. Moving to a non-member chair will bring new insights and strategic direction, and together with John Kinney puts Unitas in a strong position to move forward with the next stage in the development of the group for the benefit of our members, our customers and supplier partners."