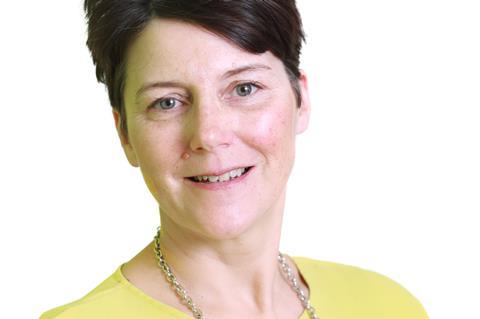 What was your first job? I was a shift quality assurer for a family cake business in Heywood, north Manchester.

What's been your worst job interview? I responded to an advert for a technical assistant in a cake factory in Old Trafford. My interview was held in their sample room, which was dark and cramped. My interviewer gave me his life story and only asked me three relevant questions, but I still got offered the job. It was a real gamble as we didn't really 'click', but he left around six months later and I went on to stay for seven years!

What was the first music single you bought? Dance Yourself Dizzy by Liquid Gold.

How do you describe your job to your mates? Best job in the world. They call me the bread boffin!

What is the most rewarding part of your job? Bringing new products to market. The recognition we received for our G&T Fun Buns was fantastic and for me personally a hugely proud moment.

What is your motto in life? Eat now, you never know when your next meal will come. I am a terrible grazer, but this also helps me stay energetic and focused. I can't do anything if I'm hungry!

If you were allowed one dream perk what would it be? Bringing my border terrier Alfie to work. He is my world.

Do you have any phobias? Frogs. And I am ashamed to say I have passed this on to my kids.

If you could change one thing in grocery what would it be? Going back to a time when bread was sold unwrapped.

What luxury would you have on a desert island? Hand cream.

What animal best reflects your personality? A hen. I enjoy a variety of challenges and need to be able to 'free range' without too many barriers.

What's your favourite film and why? Pretty Woman. I have watched it hundreds of times. It's a real reminder that money doesn't guarantee happiness.

What has been the most embarrassing moment in your life? On the second date with my future husband. Being notoriously clumsy I tripped and fell flat on my face even though I was totally sober. Thank goodness it didn't put him or me off - we will have been married 20 years next year.