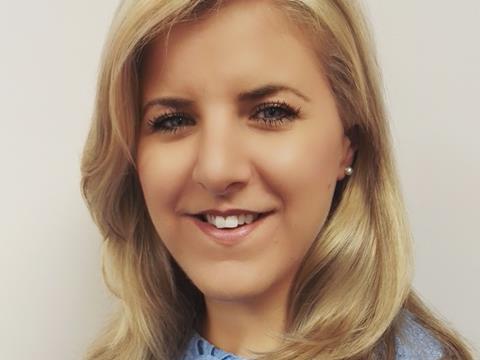 Miriam Luff, brand manager for Pro Plus and Earex, Lanes Health, on being like a cat, her fear of mongooses, and why she'd like to work with David Walliams.

What was your first job? Receptionist at the local gym, welcoming members and booking classes. I basically got paid to chat!

What's been your worst job interview? The MD had recently refurbished the agency and was particularly taken with her lime green Smeg fridge purchase. I was encouraged to go and admire and compliment the new fridge prior to commencing the interview. I must have said something favourable…I got the job!

What was the first music single you bought? Mysterious Girl by Peter Andre. It still gets everyone singing along.

How do you describe your job to your mates? I say I look after a number of brands I hope they have heard of, seen on TV or read about. If they haven't, I make a note to myself - must try harder!

What is the most rewarding part of your job? Taking a new product concept, idea or formulation and developing it into a consumer-ready product. It's rewarding to be able to walk into a shop, point to various items on a shelf and say 'I was part of the team who got that there'.

What is the least rewarding part? Unwanted and irrelevant emails.

What is your motto in life? No one looks back on their life and remembers the nights they had plenty of sleep.

If you were allowed one dream perk, what would it be? A chauffeur-driven commute.

Do you have any phobias? Mongooses. I wouldn't want to ever meet one. They are like meerkat devils.

If you could change one thing in grocery, what would it be? Range reviews. We have a brand new, industry-first product…but we have to wait several months before it can be listed?

What luxury would you have on a desert island? Sun cream! No, seriously.

What animal most reflects your personality? A cat. Because I'm independent, have lots of hair, love being sounded by family, like a nice bit of fuss, sometimes talk in a language I swear people don't understand, and can nap almost anywhere!

Which celebrity would you most like to work with and why? David Walliams because he's vivacious, frivolous and in touch with his feminine side. I think we would be laughing non-stop.