Sophie Wells

Brand manager, Rocks Drinks, on natural ingredients, David Attenborough and tapas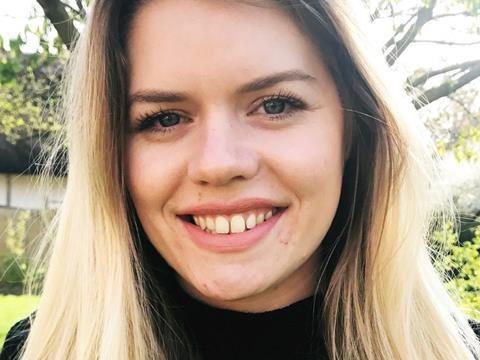 What was your first job? As a waitress at my dad's coffee shop at 15. I was so nervous when I had to serve my first customer that I spilt steamed milk all over my hand.

What's been your worst job interview? An interview for a customer service role. The interviewer seemed really panicked and uncomfortable. To this day I have no idea why, but I spent the whole hour worrying that I had caused it somehow!

What was the first music single you bought? Embarrassingly I think it was Hear'Say - Pure and Simple (so uncool).

How do you describe your job to your mates? I help market the best no-nasties soft drink they will ever try…

What is the most rewarding part of your job? We sampled Rocks Drinks at Camp Bestival last year and the look on consumers' faces when they tried the products for the first time was just fantastic.

What is the least rewarding part? Everything you do is rewarding in some respect.

What is your motto? 'Opportunities don't happen, you create them.'

If you were allowed one dream perk, what would it be? I don't have a dog but being able to bring dogs to work would mean I could get one.

If you could change one thing in grocery, what would it be? Increasing a focus on products that contain simplified and natural ingredients would make it easier for consumers to make more informed decisions.

What luxury would you have on a desert island? Would Bear Grylls count?

What animal most reflects your personality? A dolphin. They know what they want but they don't take themselves too seriously.

What's your favourite film and why? Either The Shawshank Redemption or 12 Angry Men. Both are unpredictable and have such clever narratives.

What has been the most embarrassing moment in your life? One of my most humiliating would be running for a train, slipping in overflowing drain water and almost tackling some pedestrians on the way down.

Which celebrity would you most like to work with? I grew up addicted to David Attenborough documentaries, so he would be my choice.

What would your death row meal be? An array of my favourite tapas dishes - and a large jug of sangria!