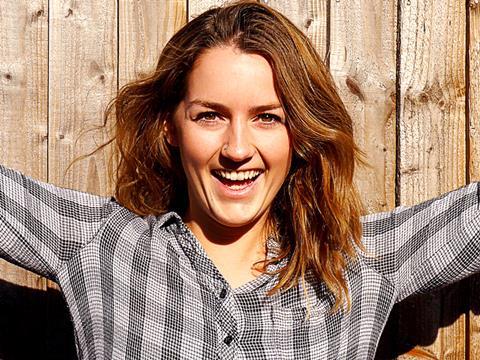 Name: Anna Frost
Age: 25
Job title: operations manager
Company: Doisy & Dam, London
Education: University of Birmingham, MEng Chemical Engineering
Why did you decide to go for a career in food?
I've always loved food so thought it would be a good idea to combine a hobby with a career. I wanted something really varied so thought a start-up would suit me well. Seems to be working out so far…
Explain your job to us in a sentence (or two)
I'm the operations gal within our little team of five. I deal with most of the "behind the scenes" type things, from production to supply chain to accounting and all the data in between. There's a lot of plate spinning required!
What does a typical day look like for you?
People love chocolate when it's chilly so that's when I'm at my busiest!
My role varies quite a lot with the time of the month and the seasons. People love chocolate when it's chilly so that's when I'm at my busiest! I usually start by processing the orders for the day and keeping on top of all the admin that goes hand in hand. I'm a bit of data nerd so spend a lot of my time fiddling about in Excel to gather information for the sales team or keep on top of finances. Occasionally you can find me in the kitchen, rustling up some new flavours.
Tell us about how you went about applying for your job. What was the process like?
I found out about Doisy & Dam through friends of friends on Facebook, as they were looking for a recent graduate to help out and generally get stuck in. I had a Skype interview and was set a challenge to come up with a mini business model. I met the boys (Ed & Richard) for chat and started a few weeks later.
What's the best part about working for a food company?
The food startup world is just really good fun, it changes all the time and it's exciting to be able to see the fruits of your labour in people's hand. You do get a lot of freebies, which is always a bonus…
And what's the biggest misconception people have about working in food & drink?
There's so much more going on behind the scenes than you initially think. Each new sales channel you go down has a whole web of inner workings to unlock which certainly keeps things interesting! A huge amount of work goes into getting products to the shelf.
What advice would you give to other young people looking to get into the food & drink industry?
If you like food and want a varied and fun job, give it a go!
If you like food and want a varied and fun job, give it a go! There are so many different type of roles to try out if the first one isn't really your bag.
What's your ultimate career dream?
Ohh tricky, I'm not really one for the five year plan etc. I'd love to stay in food for as long as I can, perhaps try out different roles within different areas of the industry to get a good grounding of how it all fits together. Maybe if I have a light bulb moment along the way, I might give something of my own a go.