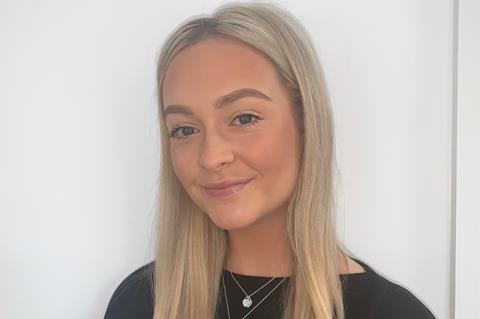 Name: Emily Mathers
Age: 24
Job title: National account executive
Company & location: Weetabix, UK
Education: BA Politics & Sociology, University of Leeds
Why did you decide to go for a career in food? Towards the end of my degree, I was looking for a role that would give me a good overall business grounding. Like a lot of graduates, I initially searched for larger organisations, most of whom had established graduate schemes. I also spoke to several people, and they suggested I should focus on the food sector, partly because it is so large and diverse, but also because it's the one thing people will always need in one form or another.
Explain your job to us in a sentence (or two): I'm a national account executive in the commercial team at Weetabix, working on the grocery mults side of the business. I'm also responsible for delivering budgeted financials and developing our business with one of the UK's largest grocery retailers.
What does a typical day look like for you? The majority of my role is customer-centric – building relationships, ensuring we're executing plans as we've agreed and acting as their voice internally. I also work closely with our finance team to assess our P&L performance and with our supply chain team on forecasting and demand planning. I've also been involved with some internal projects, one of which focuses on developing our online strategy, and recently we launched a bespoke product for a charity link-up – so a lot of variety!
"We've had to adapt to new ways of working because of the pandemic"
Tell us how you went about applying for your job. One of my friends previously worked for Weetabix, and suggested I apply for a graduate role. Thankfully, I was lucky enough to get an initial interview, the first of which was by phone. This was followed up by a face-to-face interview where I had to prepare a presentation on how to encourage sales of our on-the-go business in the wholesale and convenience channels. I then had a final interview with the head of sales. Interviews are always daunting, especially as a graduate with limited knowledge of the sector, but the questions were more about me as a person which made for comfortable conversation and confirmed to me Weetabix was the right fit.
What's the best part about working for a food company? It's a very fast-paced industry. Like many other sectors we've had to adapt to new ways of working because of the pandemic. We had to manage the exponential increase in demand, changes in consumer shopping trends, and at the same time not lose sight of the importance of innovation in both product and business processes.
I've also found there's a huge amount of opportunity for personal growth. I was in my graduate role for five months when I got the opportunity to move into the grocery team. In the space of two years, I have had the benefit of working with two very different customers, which has been invaluable from a learning perspective.
And what's the biggest misconception people have about working in food & drink? I think underestimating how truly complex the industry is. As consumers, we buy products, find new things on shelf and it's a fairly simple process. What we don't understand is the incredible amount of planning, time, data, and scale and breadth of teams needed to innovate, manufacture and distribute a product to get it onto a shelf in-store or online.
What advice would you give to other young people looking to get into the food & drink industry? Ask questions, challenge yourself and challenge others! That's the beauty of being new to the industry, nobody expects you to know everything, and that gives license to really immerse yourself in the wealth of learning opportunities around you.
What's your ultimate career dream? I'm ambitious and looking to progress within the industry. I can see myself in customer-facing roles where I'm able to facilitate customer relationships. The food and beverage sector is diverse enough to present opportunities to progress when the time is right. I've thoroughly enjoyed my time so far with Weetabix as it has given me a good grounding that will be invaluable as I progress in my career.