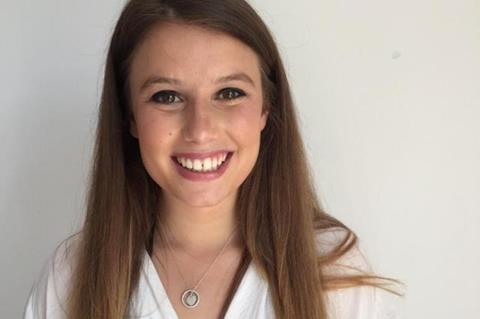 Name: Hannah Kaye
Age: 23
Job title: Trade marketing executive
Company & location: Budweiser Brewing Group/AB InBev – London
Education: University of Bath: (BA Hons) Sport and Social Sciences
Why did you decide to go for a career in food? I didn't initially set out with the intention of working in the food and beverage industry. I've always loved sport and how it brings people together so was actually looking for a sports marketing role. However, after attending the University of Bath Graduate Fair, I learnt that AB InBev's motto is 'Bringing People Together for A Better World'. I realised there were many similarities between sport and beverages and how both play in the same space. For example, Bud Light sponsoring the Euros. Therefore, I decided to apply for the grad scheme and I'm so pleased I did. AB InBev is a great company that looks after its people and provides endless opportunities.
Explain your job to us in a sentence (or two): I've progressed from the grad scheme into a trade marketing executive role. I'm working on Mike's Hard Seltzer; my role is to translate above the line marketing ideas into below the line.
What does a typical day look like for you? A typical day varies so much. One minute I could be briefing agencies, the next I could be designing trade materials or even reaching out to other brands for cross-category partnerships. One thing that is definitely guaranteed in a day is working with others – I absolutely love this aspect of the job.
"AB InBev is a great company that looks after its people and provides endless opportunities"
Tell us about how you went about applying for your job. There were five different stages for the grad scheme, including an assessment centre in Belgium and a final panel with two other candidates.
What's the best part about working for a food company? The best part is loving the products you work with (and frequently sampling them!) – it really means you are invested in what you are doing.
And what's the biggest misconception people have about working in food & drink? The biggest misconception is that you have endless samples of the brands you work with.
What advice would you give to other young people looking to get into the food & drink industry? There are so many jobs out there that you don't know about. Even if you have a dream job in your mind, be open to opportunities and companies that share similar values to you. You might stumble into something that is even better than you could have known.
What's your ultimate career dream? My career dream has already evolved since working at AB InBev. I'm still figuring it out in detail but it will definitely involve elevating consumer experience with brands they connect with.