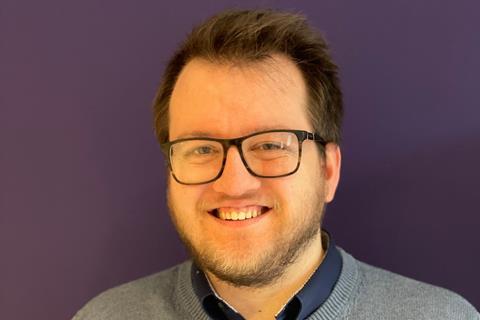 Name: Tom Arrowsmith
Age: 24
Job title: Quantity surveyor
Company & location: Pentadel Project Management, Cheltenham
Education: Quantity Surveying – Birmingham City University
Why did you decide to go for a career in food? A good argument can be made that the food industry is the most important and essential sector in construction. I believe this has become apparent in the past couple of years as supermarket shelves emptied almost overnight due to the pandemic, as well as logistical challenges.
I joined this industry because I could see the ever-increasing growth and importance it would play in the future, offering me continued development and a chance to work with specialist professions that aren't found in other sectors of construction.
Explain your job to us in a sentence (or two): The team I work with at Pentadel is responsible for the design and then management of the construction of food processing facilities. As a quantity surveyor, it is my role to first create a budget from the initial design, and then to manage the procurement process and all management costs so they stay within that budget.
What does a typical day look like for you? I get involved at every stage of the project. This means my day-to-day work changes as the project progresses. During the initial stages, I'll be spending a lot of time working out the financial feasibility of different designs. During the procurement stage, I'll be sorting out tender information, analysing costs, and finally negotiating contracts. And then during construction, I'll be managing payments and our own on-site expenses.
"The unique challenges and logistical problems that come from the food and drink industry excite me"
Tell us about how you went about applying for your job. My interview process consisted of three interviews and a technical challenge. I had a preliminary interview with my commercial manager over the internet, and then technical and culture interviews on-site. The technical questions were the toughest as my background was mostly in commercial and leisure construction, so industrial and processing facilities were completely new to me.
What's the best part about working for a food company? The unique challenges and logistical problems that come from the food and drink industry excite me. However, nothing beats the feeling of seeing products that I know have come from our facilities on supermarket shelves. I get to see my work in action every week.
And what's the biggest misconception people have about working in food & drink? That it's all made in a traditional boring factory. I've worked with vertical farming companies, ice cream manufacturers and cheese producers. Each one has new, innovative ways to bring its product to market, and each one requires a unique building with its own solutions, character and aesthetic.
What advice would you give to other young people looking to get into the food & drink industry? It is definitely worth pursuing as there will always be a demand for food and drink. If you have a chance to get into the industry, I recommend taking it. There are a multitude of construction roles needed to make this machine work, and each one of them will allow you to develop your skills and knowledge.
What's your ultimate career dream? To grow my knowledge! Each project gives me the wisdom to give better advice to food and drink producers in the future. All I want to do is perform my job better and ensure the client, therefore, receives a better service. As I grow and move up the chain, I want to be more involved with high-level decisions, gaining more responsibility so I can drive forward modern and creative solutions on our food and drink projects.