Last week, we attended ExpoWest in the US to seek out the up-and-coming trends in the natural products market. Nearly 90,000 industry professionals visit this show in Anaheim, approximately 30 miles from downtown LA. They are drawn to network, to spot the newest products and see the latest trends in health, beauty, organic, natural and specialty foods.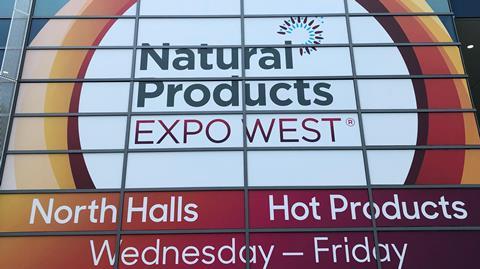 The show is unrivalled in scale and is an explosion of innovation, colour, flavours, ingredients and people. Here are the major trends we spotted.
1. Chickpeas continue to please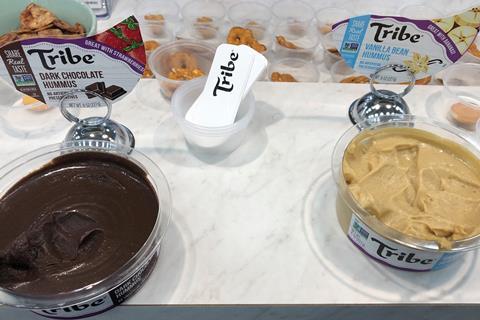 Chickpeas were the ingredient of the show and could be found in bagged savoury snacks, houmous, sauces and some mind-boggling sweet houmous desserts. Unlike most UK houmous offerings, these products were very smooth – almost mousse-like in texture. They are available in flavours including dark chocolate & vanilla. The products are vegan, gluten-free and non-GMO.
2. Desirable dairy-free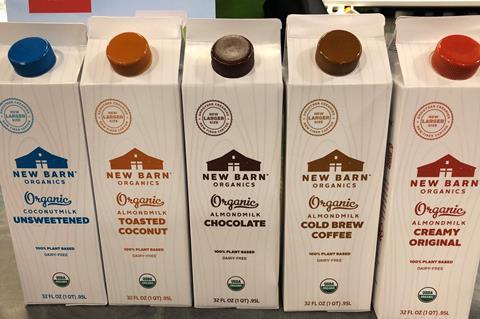 As expected, there was a vast array of dairy-free milks. The New Barn Organics brand showcased a range of newer, subtle flavours, including Toasted Coconut and Cold Brew Coffee.
New Barn also had a range of almond dips, with red pepper, garden herb, beet, habanero and lemon flavours. Several dairy-free kefirs were available, too.
There was lots of innovation in dairy-free butters and soft cheeses. All were a significant step on in taste and texture from what is currently available in the UK and Europe, with one of the highlights of the show being a butter and a range of cashew-based bries from the Wildbrine brand.
3. The power of plants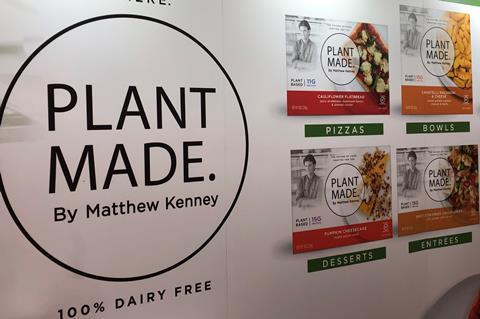 The plant-based message was being used across many products, including those that would never have contained anything that wasn't plant-derived anyway, like fruit juice.
Others were offering genuine plant-based innovation, with ready meals and a wider range of plant-based offerings including meal kits and ready meals.
The Plant Made brand launched at the show with a range of frozen foods. It had everything from entrées to snacks to dessert, including panko-crusted pumpkin shrimp with rice; cavatelli macaroni & cheese; butternut squash gnocchi; buffalo cauliflower; and strawberry lime cheesecake.
4. Powered by natural energy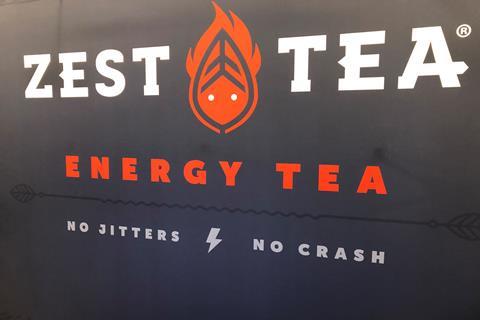 There were an array of teas and coffees offering natural energy, instead of the sugary soft drinks and energy drinks of past years.
These came in formats from ready-to-drink cold brew products to tins of individual teabags. Both teas and coffees came in a variety of flavours, with Zest Tea claiming to provide a more natural energy boost without the crash and High Brew Coffee claiming to put the wind in its consumers' sails!
5. Soft drinks vs alcoholic drinks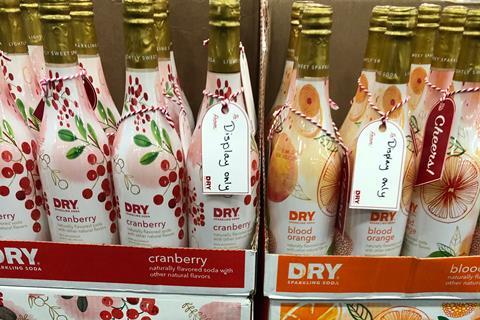 The show featured sophisticated soft drinks infused with subtle natural ingredients, from the likes of The Dry Soda Company. The Athletic Brewing Company, meanwhile, linked beer and sport with its range of non-alcoholic beers, which included IPA, golden ale and stout.
Owl's Brew premium quality mixers, meanwhile, showed a taste for innovation in alcohol, as did their aptly named 4.6% Boozy Tea.
6. CBD bonanza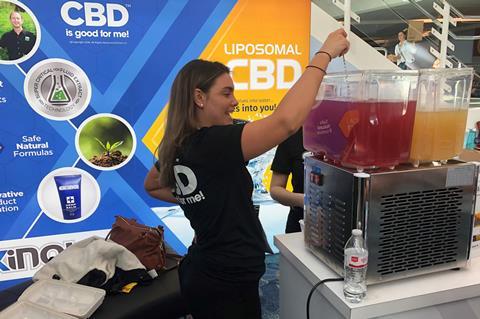 There were 170 booths offering products containing CBD (cannabidiol), from soft juice drinks to help with relaxation, to oils, tinctures and muscle rubs to target areas of soreness and inflammation in the body.
The current lack of formal clinical evidence, legislation and potential THC content has led to a 'gold rush' into these products.
7. A new world of ingredients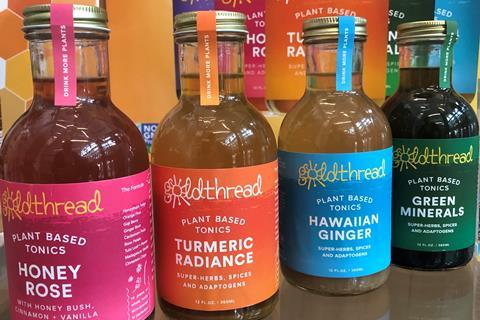 Exotic ingredients from as far away as the Amazon rainforests and south east Asia were evident across the expo, especially in drinks. Botanicals were a hero ingredient, the key to natural energy in soft drinks and gut health in kombuchas. They also provided subtle and sophisticated flavours in alcoholic drinks and mixers.
8. Broth reborn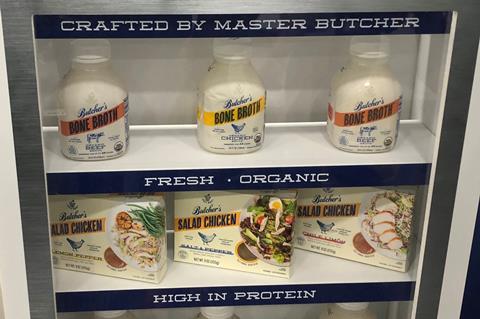 With the weather outside unusually wet and cold, a hot broth was welcomed by many, and there were lots to choose from.
They were being positioned as meeting several needs, such as aiding a healthy gut by supporting the immune system, helping with joints, boosting collagen, or making up part of a paleo or keto diet. All were organic and made using chicken, turkey and grass-fed beef bones. Many contained other ingredients such as vegetables and coconut milk.
9. Keto kicks paleo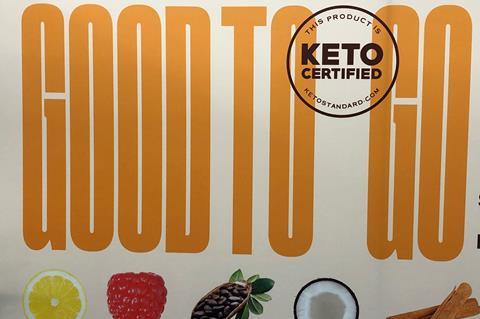 There were several paleo products available in several formats, from broths to bars, but products based on the very low-carb keto diet were more prominent.
10. Bold as brassica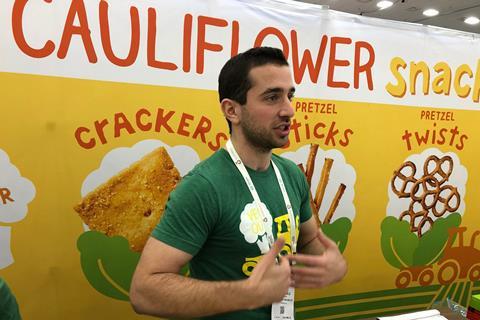 Cauliflower flour-based products were across the show in formats including savoury crackers, pretzels and baking kits, while several brands offered pasta and pizza bases.
As well as being seen as supporting a keto diet, cauliflower products are gaining traction for other reasons as demonstrated by From The Ground Up, which launched its family-focused cauliflower cracker and pretzel lines. It uses cauliflower flour as a stealth method of helping parents to get children to eat their vegetables.
What was missing?
Except for a few vegan mushroom and other fruit & vegetable based jerkys, there was a distinct lack of meat replacement products.
An exception was the excellent-tasting and playful PigOut brand, which has a four-flavour range of pig-less bacon crisps with the strapline 'Full of flavour. Free of guilt'.
There were a few companies promoting sustainable fish from places such as Alaska, but these were heavily outweighed by the number of meat jerky companies promoting grass-fed beef, and though there were many vegan-focused products there were very few companies producing plant-based meat.