From afternoon tea to after dinner drinks, brands and retailers have got Mother's Day covered. Here's our pick of new food and drink products hitting shelves for Mothering Sunday this year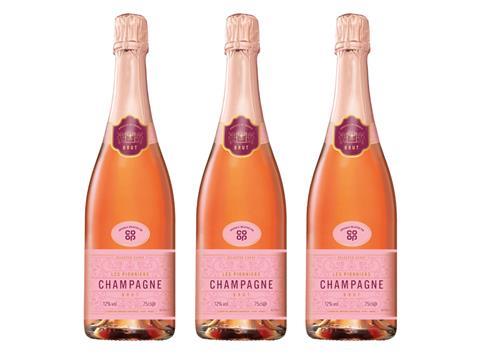 Les Pionniers NV Rosé Champagne - The Co-op
RSP: £21.99
The Co-op says its latest own label champers is the "ideal gift for Mother's Day" and promises a "glorious palate of red berries, raspberries and invigorating, fine and persistent bubbles".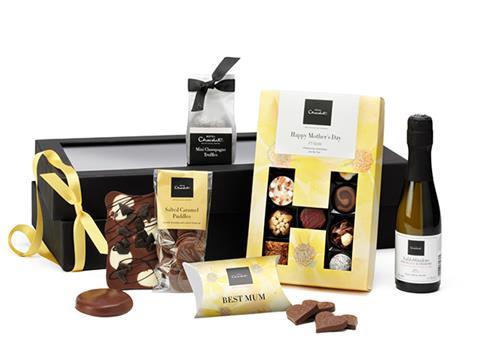 Happy Mother's Day Hamper - Hotel Chocolat
RSP: £40.00
A selection of the chocolatier's best recipes including mini champagne truffles, an H-box of chocolates inspired by desserts and a mini bottle of Prosecco from the Dolomite foothills.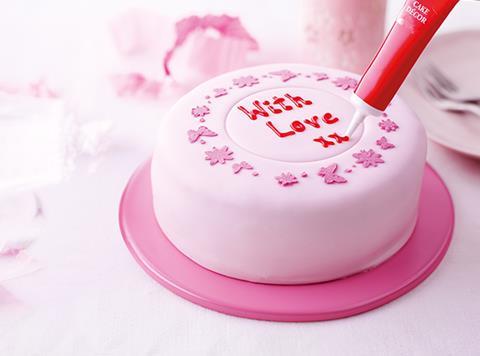 Write On Me Cake - Tesco
RSP: £6.00
Filled with frosting, jam and topped with royal icing, this personalisable cake is described by Tesco as "a novel and easy way for kids big and small to write their own personal message to mum".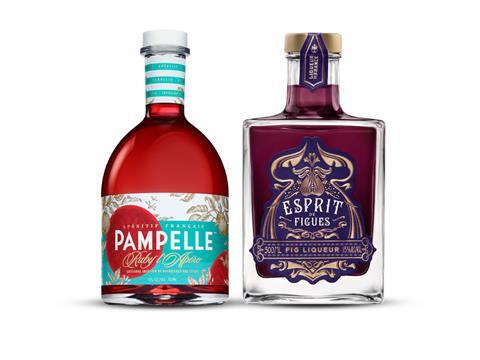 Pampelle and Esprit de Figues - Mangrove
RSP: £20 and £25 respectively
Mangrove has launched two new French liqueurs in time for Mother's day. According to the brand, the naturally low sugar aperitif Pampelle "captures the bitter-sweet flavours of organic ruby red grapefruit from Corsica" and can be used in spritz-style cocktails or as a French twist on the Negroni. The brand says Esprit de Figues is the world's "first true fresh fig liqueur, made with Violette de Bordeaux figs the spirit has a "fresh fig and raspberry jam flavour with a hint of peach and honey. The deep mauve liqueur can be mixed with soda or as a twist in classic cocktails like sangria. Available online.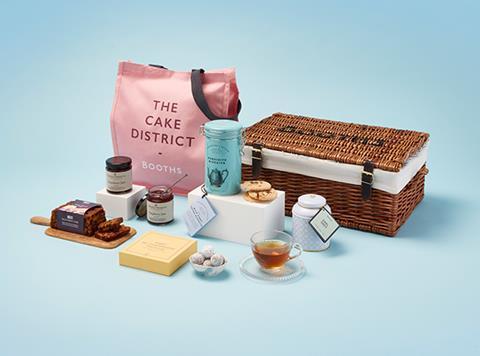 Afternoon Tea Hamper - Booths
RSP: £55.00
This hamper is filled with a range of locally sourced and high-quality teatime classics including Cartwright & Butler Chocolate Chunk Biscuits and the Booths Earl Grey Tea Caddy and Champagne Truffles.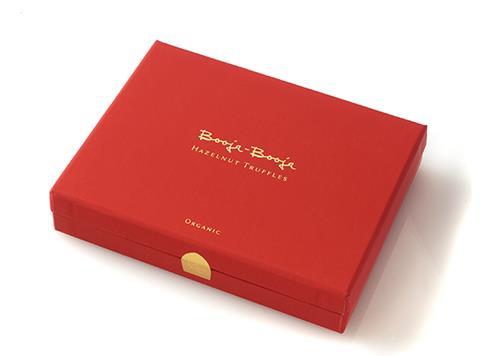 Hazelnut Chocolate Truffle Gift Collection - Booja-Booja
RSP: £12.95
Made with Italian roasted Hazelnuts, these chocolates are 100% vegan and are loved for their "smooth truffle filling and crunchy hazelnuts" according to the brand. Made with a minimal number of organic ingredients, the truffles are dairy, gluten and soya free.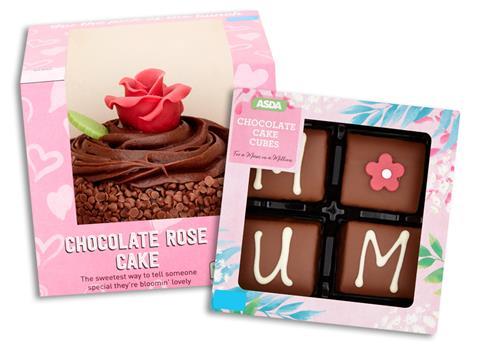 Chocolate Cake Cubes and Chocolate Rose Cake - Asda
RSP: £3.50 and £4 respectively
Asda has launched two new chocolate cakes in time for Mother's day and it says they are the sweetest way to "tell your mum how bloomin' lovely she is". The cubes are chocolate sponge with buttercream coated in milk chocolate and the rose cake is a chocolate sponge with frosting and edible decorations.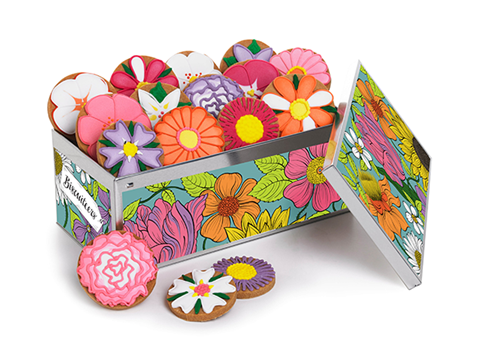 Mother's Day Bouquet Luxe Biscuit Tin - Biscuiteers
RSP: £45.00
Filled with 16 hand-iced vanilla biscuits, the brand says the gift is the "inspired by the traditional language of floriography" and are the "best way to make an impression". Available online and in Fortnum & Mason.