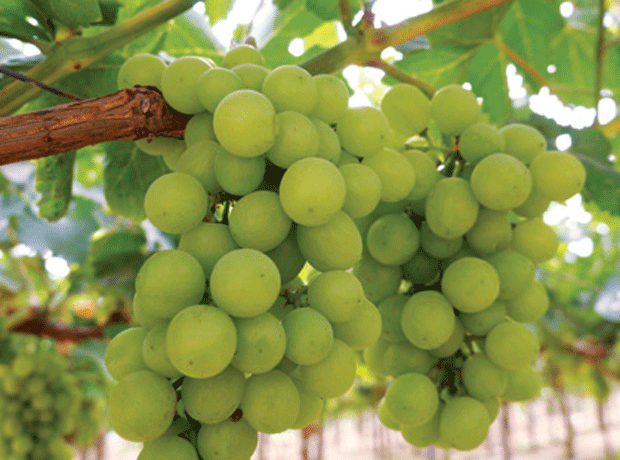 Asda claims it has developed the "first ever" British-grown table grapes, set to hit supermarkets next year.
British-grown grapes have only previously been suitable for wine production, but after a three-year trial in Kent, Asda is "confident" it has found at least two varieties of table grape that can be grown on UK soils.
The supermarket, which sells 1.4 million punnets of grapes every week, has been trialling eight varieties of grapes with a grower in Kent for the past three years, with help and advice from Spanish growers.
It claimed the new varieties of British-grown grapes, to be launched as early as 2016, would enable it to "significantly" reduce its carbon footprint by reducing the need to source from further afield. They will be harvested between August to October to coincide with the end of the Spanish grape season.
Alberto Goldbacher, category manager for grapes at Asda, said grapes grown in the UK were usually unsuitable for eating because they were small, with thick skin and a large seed in the middle, but these new varieties were "exactly what you'd expect" from table grapes on supermarket shelves.
"Our main problem has been getting the sweetness of the grape right for our customers, as the climate in the UK means we don't always get the sunshine and light needed for this to develop within the grape. However, we've now seen great promise and are happy to move forward with this trial on a much larger scale," he said.
Asda hopes to share its findings with growers across the UK to help British-grown grapes become an "industry wide initiative" by 2018.
The supermarket worked with its fresh produce sourcing arm IPL on the project. IPL's Spanish grape supplier provided the grape vines and its chief agronomist supervised the planting.