The Co-op has launched a new range of New York-style chilled own-label pizzas.
The Piled High Pizza range is inspired by the Long Island 'grandma pie' style, which is made up of a rectangular shape, deep layers of toppings and no crust.
Launching in stores on 2 October, the range features four variants: Hot Honey Pepperoni, Manhattan Five Cheese, Philly Cheese Steak and Spicy Buffalo Chicken (rsp: £4.40/495g-550g)
"Not only have we been influenced by the style of the 'grandma pie', the flavours of each pizza in the new range have been inspired by dining establishments across New York." said Co-op senior product developer Kevin Sargent.
"We trawled pizzerias, diners and restaurants in the boroughs of the city, from Manhattan and the Bronx to Queens, Brooklyn and Staten Island. The result is a truly authentic range that is full of the flavours of the iconic US state."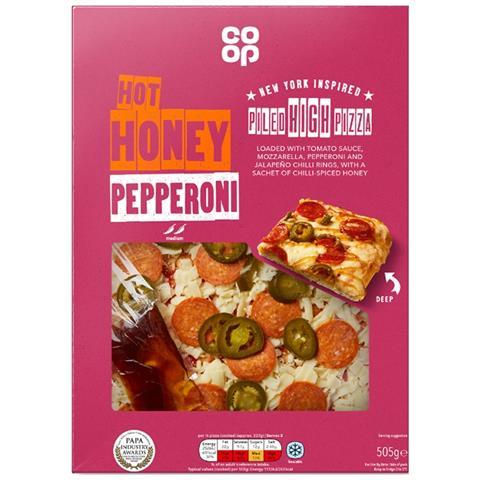 Hot Honey Pepperoni
£4.50/505g
The retailer expects this sweet and spicy variant to be the bestseller of the range. It's topped with fennel pepperoni and jalapeños, and comes with a sachet of spiced honey to drizzle.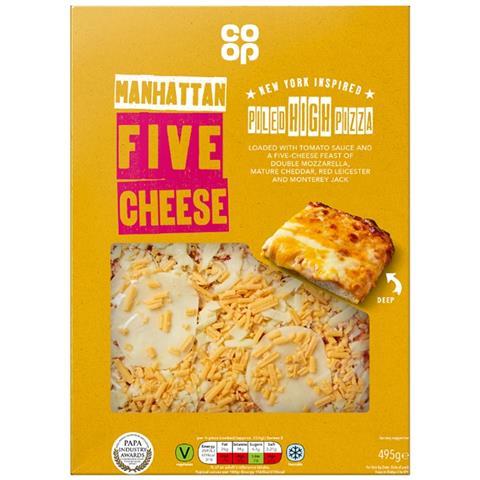 Manhattan Five Cheese
£4.50/495g
This variant blends monterey jack, cheddar, red leicester and a double helping of mozarella for a "bubbly, melting cheese feast", according to Co-op.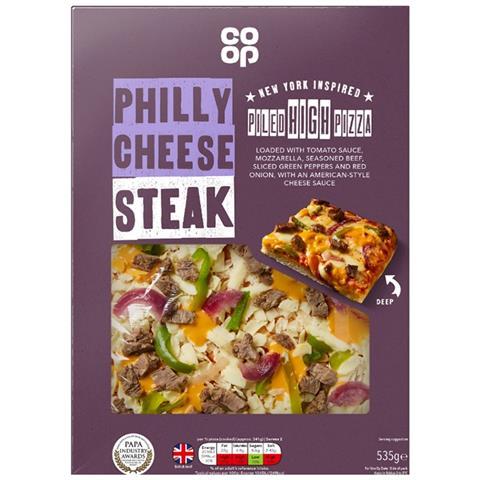 Philly Cheese Steak
£4.50/535g
Co-op has converted the flavours of this classic US sandwich into a pizza, combining beef steak, green peppers, red onions and an American-style cheese sauce.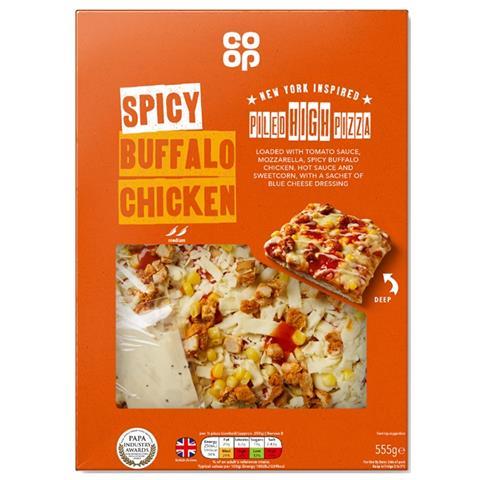 Spicy Buffalo Chicken
£4.50/550g
Topped with a spicy Buffalo-style sauce, marinated chicken thigh pieces and sweetcorn, this pizza is inspired by buffalo chicken wings and comes with the traditional blue cheese dressing on the side for dipping and drizzling.
Work in the own-label industry?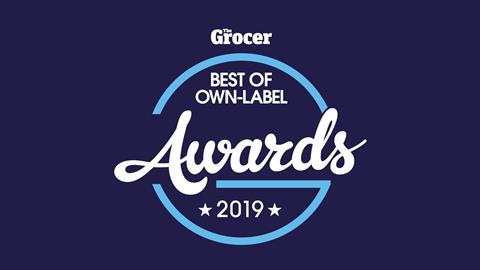 We want to celebrate the sheer brilliance of the UK own-label industry and the people who drive it. Entries are now open for The Grocer's Best of Own-Label Awards 2019 and titles including Best Own-Label Buyer, Best Own-Label Development Chef and Best Own-Label Range are up for grabs.