Brits are going nuts for peanut butter. Earlier this year, sales of the product overtook jam in the UK, racking up almost £100m in supermarket sales. Now major confectionery, cereal and snacks brands are getting in on the action with their own launches.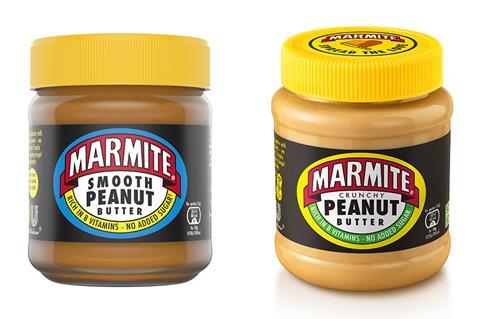 Marmite
It was hard to avoid the controversy around Marmite Peanut Butter when it landed in March last year. Brand owner Unilever said the 'ground-breaking' crunchy spread – a blend of roughly 90% nut butter and 10% yeast extract – would "appeal to both Marmite fans and peanut butter lovers". But it had its a fair share of haters too – consumers called the spread everything from "confusing" to "a horror show" when we posted it on Instagram. However, this didn't stop the brand from expanding into a Smooth variant in January (rsp: £2.50/225g). Both spreads contain no added sugar or palm oil.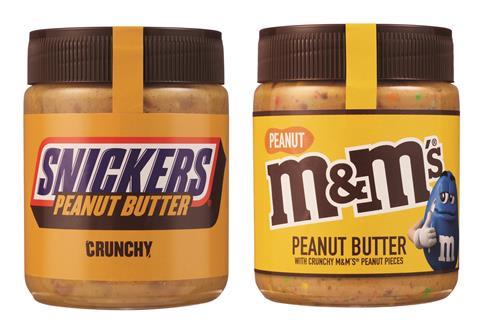 Snickers and M&M's
Fmcg giant Mars revealed it would be moving two of its popular, peanutty confectionery brands into peanut butter last month. The first spread, Snickers, contains crunchy nuts and chocolate pieces, while crushed peanut M&M's bring "fabulous colour, extra crunch and fun" to the other. The duo rolled out exclusively to B&M stores from 17 July (rsp: £2.50/225g).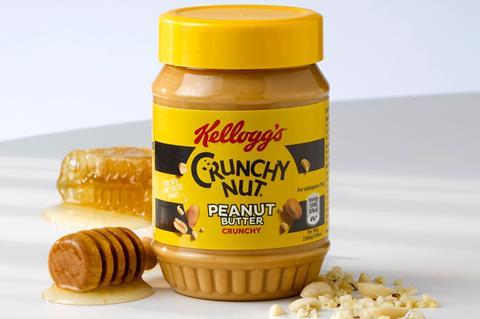 Crunchy Nut
With the aim of combining "two breakfast favourites", Kellogg's partnered with spreads manufacturer Duerr's to launch a Crunchy Nut peanut butter in July. The spread contains "crunchy, honey-coated roasted peanuts" to replicate the flavour of the cereal that "the UK knows and loves", according to Kellogg's. The product hit shelves in Sainsbury's from 19 July (rsp: £2.50/340g).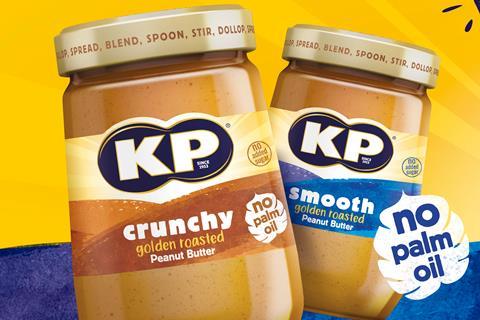 KP
A pair of no added sugar and palm oil-free peanut butters is the latest innovation from snacking giant KP, which saw the recent boom in the category as "the perfect time to make its mark". Unlike other palm oil-free variants on the market, KP's Smooth and Crunchy 'golden roasted' peanut butters are stabilised, meaning they do not need to be stirred before serving. The duo rolled into Tesco at the end of July, with Asda to follow from 24 August (rsp: £3/340g).