A celebrity stamp of approval hasn't lost its shine in 2018. Despite growing scepticism over the rich and famous failing to state when they have been paid to endorse a product (particularly via social media), shoppers continue to flock to their nearest health retailer at the mere mention by a celeb of a product that could give them a Kardashian body or Scarlett Johansson's complexion.
Here are the five of the top functional ingredient trends spawned by celebrities this year.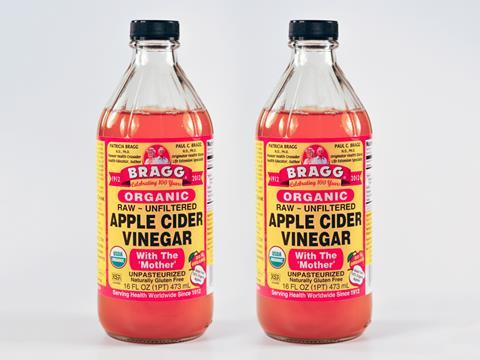 Apple cider vinegar
The ingredient shot to fame following Victoria Beckham's Bragg Organic Apple Cider Vinegar Instagram post back in February, urging her followers to 'be brave' and take two tablespoons first thing in the morning on an empty stomach. Other apple cider vinegar advocates include Katy Perry, Jennifer Aniston and Scarlett Johansson, who rubs the vinegar onto her face to keep her complexion clear. With Bragg Organic bottles costing just £6.99 per 473ml bottle at Holland & Barrett and boasting reported benefits such as reducing the risk of heart disease and aiding weight loss, it's little wonder the trend caught on fast, with sales of Ocado's 5L apple cider vinegar bottles up 43% year on year.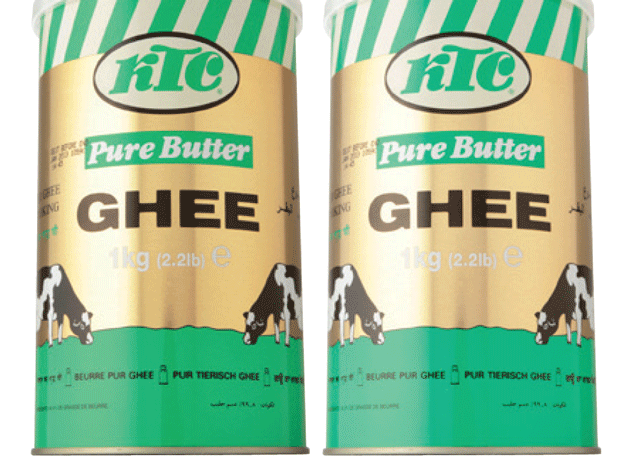 Ghee
Hailed as a fat burner and immune system booster, ghee is an emerging celeb-led functional food trend. Ocado reported 16% growth in sales of the clarified butter year on year, boosted by the vocal support of Kourtney Kardashian, who claims ghee keeps her healthy and helps her stay slim. Big brands and manufacturers are taking note of the ingredient's rising popularity; among them dairy group Meadow Foods, which announced its acquisition of ghee producer Roil Foods in February this year.
Coconut oil
A longstanding favourite amongst celebrities including Gwyneth Paltrow and Miranda Kerr, coconut oil's versatility as a cooking ingredient, moisturiser and hair product coupled with its raft of health benefits have kept it trendy for a few years now. Instagram tags for #coconutoil have now reached over 1.7 million posts, and influencers have continued to tout the ingredient's health and beauty benefits. While growth has admittedly slowed to 0.8% for coconut oil this year (vs. 27.2% last year, Kantar Worldpanel 52 w/e 28 January 2018) Unilever believes the sector's winning streak is far from over. The manufacturer launched new vegan-friendly butter Stork Coconut onto shelves in May this year.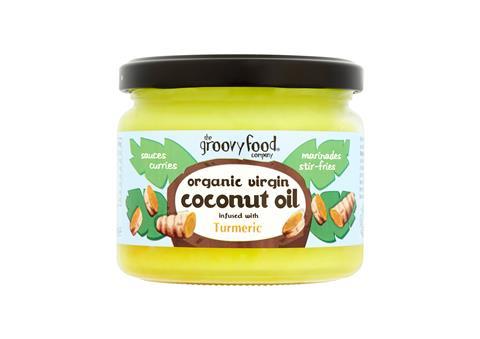 Turmeric
Whilst the trendy spice has accrued several female celeb fans including Star Wars actress Daisy Ridley and (surprise surprise) Victoria Beckham, turmeric has also managed to recruit some famous men to back up its health credentials. England rugby captain Tom Mitchell and Michael Caine are both avid supporters of the ingredient, whose benefits are reported to include anti-inflammatory and anti-ageing properties as well as the prevention of memory loss. Keen to cash in on the burgeoning trend, The Groovy Food Company launched new Raw Organic Coconut Oil with Turmeric pots in June this year.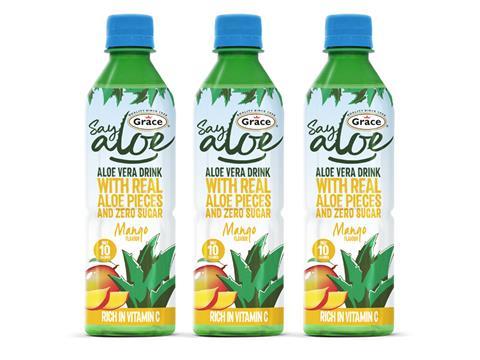 Aloe vera water
A backhanded compliment from Nicki Minaj seems to have done aloe vera water no harm. The rapper drinks the water every day to keep her skin blemish-free, saying it "doesn't taste nice but it works". Alicia Keys has also hailed the health benefits of aloe vera drinks, which include aiding digestion, providing a variety of vitamins and improving liver function. The listings gained in Tesco, Asda, Morrisons and Sainsbury's by new soft drinks brand Say Aloe in April suggests demand for aloe vera water is picking up speed.