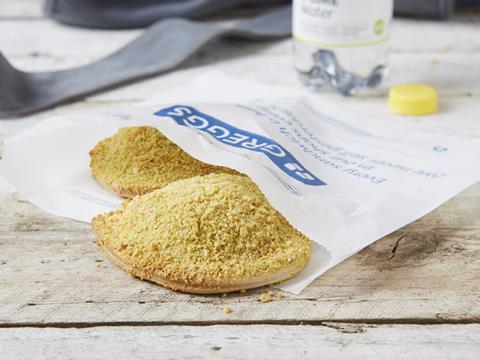 Greggs has launched a range of low-calorie savoury pasties.

The new Bakes range, launched under the baker's healthier Balanced Choice portfolio this week, comprises Katsu Chicken and a Bombay Potato variant - both containing fewer than 300 calories (rsp: £1.30) with reduced fat, salt and sugar.

In development for "a number of years", the shortcrust lines feature a sourdough-flavoured case with a crunchy spiced crumb topping.

"Our customers are increasingly looking for lower-calorie options," said commercial director Malcolm Copland.

Greggs said Balanced Choice, introduced in 2014, now equated for 10% of its total sales.