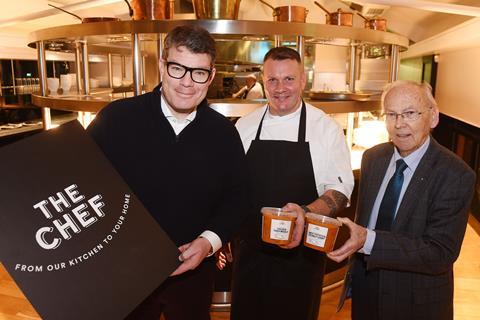 Henderson Group has launched a new range of ready meals after investing £500k in new kitchen facilities and 14 chefs.
The Northern Irish Spar operator said the new 'The Chef' range was made up of restaurant-quality products. The ready meals were handmade in small batches using quality ingredients and were the first to come from its new kitchen in Randalstown, it added.

The range consists of 35 main dishes and sides, including beef bolognese, fish pie, lasagne, risotto, stroganoff, curries and chowders.

Sides include cauliflower cheese, roast butternut squash with feta & honey, and garlic mushrooms.

The range is a collaboration between Hendersons' Wholesale and Foodservice operations, using local suppliers K&G McAtamney, Bradmount Foods, Elmore Fish, Big Pot Co and Daily Bake.

Heading up the team of new chefs is head chef Carl Johannesson, who has more than 20 years' experience, including as executive chef at the James Street South Group.

"For over 120 years we have been supplying food to the convenience sector, sourcing as much as we can locally," said Henderson Group fresh foods director Neal Kelly. "We have continued to invest significantly in ranges which bring out the best local food producers Northern Ireland has to offer.

"The Chef is a range which is pushing new boundaries for us: producing chef-standard meals of our own using top-quality ingredients, available to pick up in store."

The range is available at selected Eurospar Community Supermarkets across Northern Ireland, with a view to further rollout in the coming months.