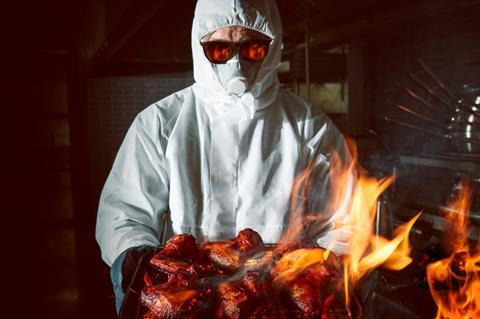 Iceland is bringing the heat this week with the launch of its Red Hot Chicken Wings (rsp: £3/630g), which it claims are the spiciest wings available from a UK supermarket.
The frozen food retailer is taking last summer's recipe for Red Hot Chilli Chicken Thighs to the next level by adding more of the world's hottest chilli, the Carolina Reaper.
"Those brave enough to try Iceland's Red Hot Chicken Wings will be impressed by the flavours which cut through the heat to create a truly layered experience," said the retailer.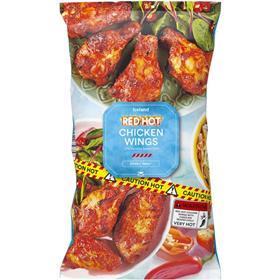 "Cooked on the bone, the wings are deliciously tender and are best finished off on the barbecue, allowing them to develop a crispy char-grilled skin."
Iceland recommends that the wings, which measure in at more than 575,000 scovilles, be consumed under adult supervision and with "a pot of cooling yoghurt, a pint of milk, latex gloves, protective goggles and maybe even a fire extinguisher close to hand".