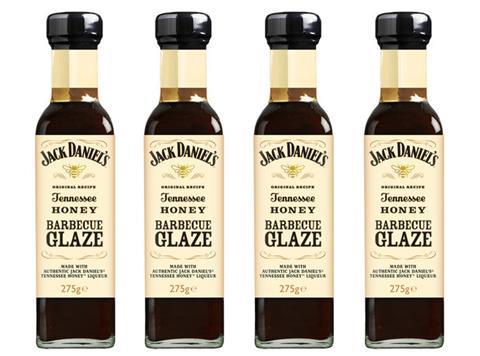 Jack Daniel's Barbecue Sauces range has been extended with a new variant.
Baxters Food Group, which produces the range under licence in the UK and Europe, rolled out Tennessee Honey Barbecue Glaze (rrp: £1.99) into 750 Tesco stores nationwide last week.
The new variant, suitable for use with both meat and vegetables, takes the portfolio to seven variants.
In line with its stablemates, the newcomer is 'virtually fat-free', contains around 40 calories per 25g serving and is suitable for vegetarians.
Baxters Food Group said: "Our new addition will really stand out in the barbecue fixture, helping the range stay fresh in the minds of the consumer and see the brand added to new customer baskets."