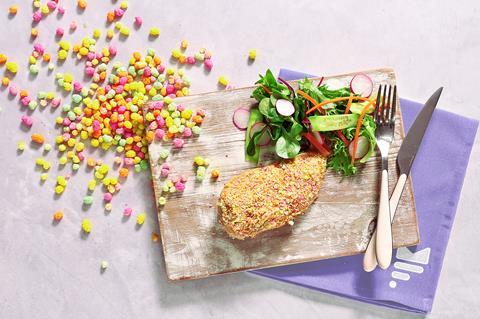 Online retailer Musclefood has launched a summer range combining meat with retro confectionery.
The range is designed to put a twist on traditional barbecue favourites such as pork steaks, chicken breasts and beef burgers, which are delivered along with packets of sweets to be used in preparing and garnishing.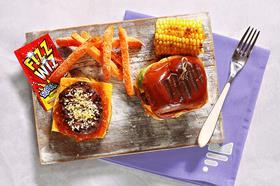 The company, which sells protein-rich snacks, meat hampers and ready meals, is offering three candy-coated options; beef steak burgers topped with popping candy, pork steaks marinated in Parma Violets and Rainbow Drop-coated chicken breasts (rsp: £3.50-£4).
Musclefood's assistant development chef Josh Briggs said: "We've definitely pushed the boundaries with these new products, by bringing some iconic flavours from our childhood back into the kitchen.
"These are flavours that you might not have thought belong on a burger, but they really do give the meats a new lease of life."