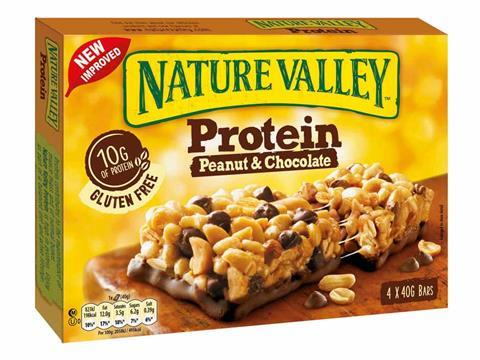 Nature Valley has relaunched its 'protein' duo as gluten free and increased the protein content of the bars.

The updated recipe will be rolled out from next week containing 10g, up from 8g, protein per 40g bar. In comparison, a regular Nature Valley Crunchy bar contains 3.8g of the nutrient.

The recipe change had been introduced to tap continued growth in healthier biscuits, said marketing manager for the General Mills brand, Arjoon Bose. The changes would help the range stand out among competitors, he added.

Nature Valley also revealed it has signed a deal with the Lawn Tennis Association to become the official snack bar of British Tennis.