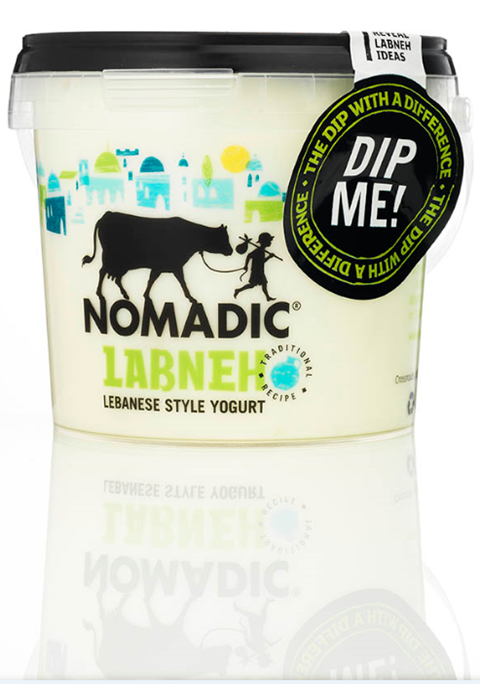 Dairy brand Nomadic is taking the UK yoghurt category by storm with the launch of labneh into Tesco stores nationwide.
The Lebanese-style savoury yoghurt, which Nomadic has supplied to the restaurant trade for over 25 years, launched in over 200 Tesco stores yesterday (RSP: £1.89 for 350g).
Nomadic co-founder Alan Cunningham said the company decided to target the retail market after witnessing the rising popularity of Greek yogurt. Labneh is even thicker than Greek yoghurt and has a distinct savoury flavour, which makes it perfect for use as a dip.
"In the Middle East, labneh is eaten very much like hummus. It has a completely different taste and texture to normal yoghurt," said Cunningham.
Cunningham claimed this is the first labneh to launch onto the mainstream retail market, with this style of yoghurt previously only available through dedicated wholesalers or small distributors.
"We are launching it into the yoghurt fixture to see if we can bring something unique that will expand usage occasions," he added.
Nomadic is in conversation with a few other retailers, but Cunningham said the company wants to focus on Tesco in the short term.
"We are delighted to have been given this opportunity and we believe that if we can make it work with Tesco there will be other opportunities across the business," he said.