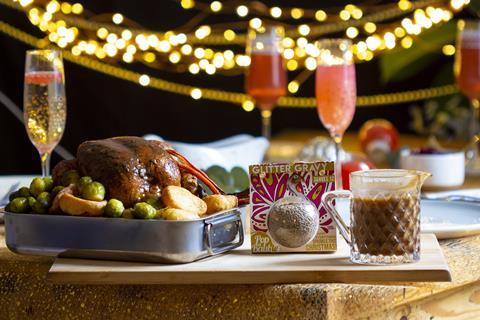 Popaball is adding some sparkle to consumers' Christmas dinners with the launch of its glitter gravy granules.
Part of the brand's new Popabaubles range, the Glitter Gravy Bauble (rsp: £5.99/100g) is suitable for vegetarians and vegans and serves up to 12 people.
The product is the first foray into food for the brand, which makes novelty drink additions such as edible shimmer, flavour bubbles, glitter gin liqueurs and glass rimming sugar.
"We made some glitter gravy for Christmas dinner one year and it made everyone laugh," said Popaball marketing director Tanja Quinn. "It was a real talking point and we thought 'I know who else would love this – our customers'."