Brits love a curry – so why are there so few recognisable, mainstream curry brands? Ajaz Ahmed, who masterminded the launch of Freeserve in the 1990s, wants to tackle 'garlic bread syndrome' and turn up the heat on the Indian food category.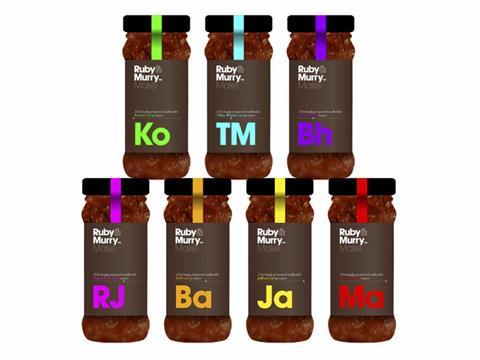 "Garlic bread, it's the future, I've tasted it! Am I hearing you right? Garlic bread! Bread with garlic on it? No, thank you. I'm not having that, no way."
Peter Kay's famous garlic bread sketch was voted the UK's number-one sketch of all time. While the joke is funny, it also perfectly illustrates what's wrong with British business. When someone comes up with a good obvious idea, the first thing senior managers do is say 'no, thank you' without giving it much thought. We've never been good at listening to people. We'd rather read about other people's success.
You can just imagine that someone probably did suggest to a bakery that garlic bread would be a good idea only to be turned down.
Indeed, I am somebody who's been a victim of garlic-bread syndrome. In the late 1990s, when very few people in the UK were on the internet, I suggested to my employer at the time, Dixons, that they should become an internet service provider. They said no, but I didn't give up, and in 1998 Dixons launched Freeserve. It was a huge success and was sold to France Telecom three years later for £1.6bn.
Now, I want to do something similar in the Indian food business. Since Freeserve, I have seen lots of examples of garlic-bread syndrome. It's much more common than you might think. But the reason I persevered with Dixons when they turned me down initially was because I read an article about Ted Turner, the founder of CNN, the world's first 24-hour news channel. The bit that caught my attention was this: "What people like Ted are required to do is do the obvious before it becomes obvious to everyone else, because by the time it becomes obvious to everyone else it's too late because people like Ted have done it and the other guys haven't." When I read that, a light went on – it really is about doing the obvious before it becomes obvious to everyone else.
I am now trying to disrupt and innovate the legal industry with two brands: LCF Law and Legal365. LCF was successfully re-branded earlier this year by leading Yorkshire branding consultancy 10 Associates.
During a conversation with the owners of 10 Associates, David Worthington and Jill Peel, we started talking about Indian food and why the average British customer can't recall any big brands. If Indian food is so popular in the UK, why aren't there bigger brands in this market?
So we set ourselves a challenge: to come up with a powerful and memorable consumer brand. A brand that people will remember and a brand that people will talk about. After a bit of brainstorming, the answer was surprising obvious; after all, life really is about doing the obvious.
If you ask most people to give another name for curry, they'll probably say "Ruby Murray." So the brand we came up with is Ruby & Murry.
"For the love of good curry – Ruby & Murry." It's confident and witty with a big brand personality that people will be drawn to on a supermarket shelf. We've not just come up with the name, we've fully developed the brand with a logo, branding, packaging and communications strategy.
We are now looking for a company to do a licensing deal for the brand. A company who can spot the obvious and a company that does not suffer from garlic-bread syndrome. Do companies like that exist in this industry? We'll see, until then, let's carry on enjoying a Ruby Murray.
And if you want to see what the brand looks like, go to rubyandmurry.com