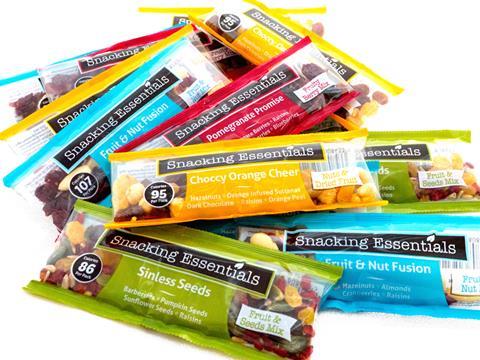 Dried fruit, seeds and nuts supplier RM Curtis has launched a calorie-controlled 'snacking shots' range.

Rolling out now under the Snacking Essentials banner, the quartet comprises Pomegranate Promise, Fruit & Nut Fusion, Choccy Orange Cheer and Sinless Seeds (rsp: 59p/25g). Packs have fewer than 100 calories.

The range is pitched as a healthy alternative to chocolate and cereal bars, with the 'shot' format designed to tap demand for smaller 'in-one-go' packs, said commercial director Peter Felix. The launch followed Harris Data research that revealed 12% of consumers admitted to eating sharing bags of nuts, fruits & seeds on their own, he added.