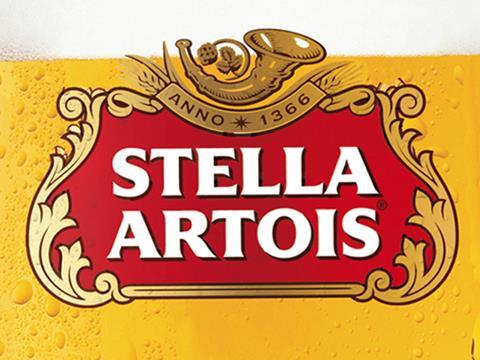 AB InBev is market-testing a super-premium Stella Artois brand extension.

The concept being developed is a 4.8% abv beer that offers a "lighter, crisper drinking experience" described as being designed to appeal to Prosecco drinkers, The Grocer understands.

While a range of packaging designs are being trialled - including all-white and all-black bottles - the beer is being targeted at sharing occasions and if it comes to market is likely to be in a larger, wine-style format.

A source close to the project told The Grocer it was being tested in Europe and South America and the concept carried the name of its original master brewer, Sebastian Artois.

News of the product follows flat value sales of Stella Artois last year in an overall lager category that grew 2% [Nielsen 52 w/e 11 October 2014]. Stella volume sales grew 2% over the period as deep promotions drove category volumes during the World Cup.

AB InBev this week told The Grocer that consumer testing for the concept was ongoing and no decision had been made on whether it would enter the market.

"We are committed to innovation and as such test various concepts across brands and markets," said a spokesman for AB InBev.