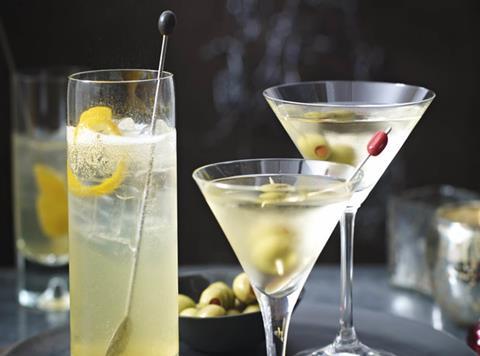 Waitrose has added 13 new locally and regionally distilled gins to its shelves in response to continued increasing demand for artisan spirits.

It has more than doubled the range of gins available from local and regional suppliers since the beginning of 2018.

The gins are from small distilleries across the UK, and will be available in selected Waitrose stores by the end of March. Many of the gins have never been sold in supermarkets before, and the move means half of Waitrose's stores will be home to a locally-sourced gin from an approximately 30-mile radius.

The new range includes Mr Hobbs, launching in 10 Buckinghamshire stores this month, Anno Gin, launching in 14 Kent stores this month, Manchester Three Rivers Gin, arriving in stores this month, and Nelson's Rhubarb & Custard Gin, which will be available in seven Staffordshire Waitrose stores this month. January saw City of London Dry Gin and Marylebone Gin launch in 18 stores respectively.

"The rise of craft gin certainly shows no sign of slowing - it's the most popular spirit we sell," said David Goddard, local and regional assistant buyer at Waitrose. "People across the country are experimenting with making their own gin cocktails, which are becoming more exotic than ever. That's why artisan gins, which are usually infused with unique flavours and aromas, really appeal to our customers.

"Over the past year we've been working closely with small, local distilleries across the country to bring more artisan gin to our shelves. It's always great to work with smaller suppliers who might be just starting out or who have very local roots to some of our shops."

Waitrose currently sells more than 2,500 locally and regionally sourced products from more than 600 producers.