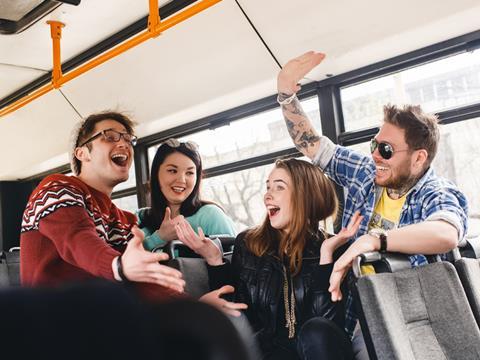 Since launching a careers programme to help young people fulfil their potential, I've learnt a lot about how successful food and drink is at attracting young talent.

Sadly, I've yet to be approached by a sixth form student who says they specifically want to work in the industry. It just doesn't seem to be on the hitlist of career choices for young people. I'm pretty sure that teachers using the threat of factory work or shelf stacking as outcomes for under-performance haven't helped matters.

As someone who has been involved in grocery (in many different guises) for over 40 years and knows the exciting diversity of opportunities we can provide, the question is 'why aren't we doing a better job to engage young people?'
As an industry, the real challenge is how we work together to showcase the range of career options for all students at all education stages.

There's a lot of information out there targeting young people with opportunities for work experience, placements, apprenticeships and scholarships, but we also need a greater focus on some of the amazing full-time roles that would be attractive to a younger audience.

Perhaps advertising and marketing to young talent is missing the mark. Maybe there's an over-reliance on a perception that students are perpetually online seeking opportunities. We need more than a one-size-fits-all approach.

One thing in our favour is that our industry is highly professional and gives young recruits a strong career foundation; a definite selling point. It also means they're more likely to stay once they're in. So, how do we appeal to students and enthuse them about an industry that is far from the image many of them have?

As retailers and suppliers, we need to highlight the breadth and depth of opportunities available at all levels, both functional and technical. We offer a huge array of roles in legal, finance, marketing and supply chain, as well as engineering and technical roles. It's likely that students will have considered many of these disciplines, but had never thought of our industry as a place in which to pursue them.

Grocery is an industry with product and engineering innovation at its core. We need to apply that same innovative approach to attract the young talent the industry needs.
Paul Monk is founder of Working Options in Education: workingoptions.co.uk