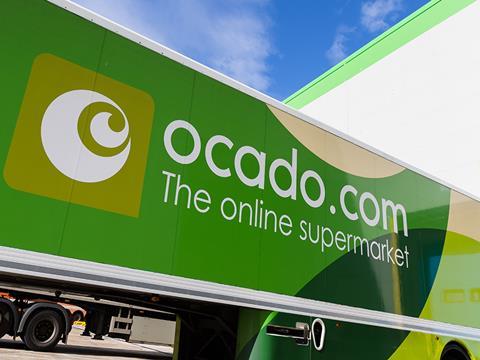 Top story
Ocado Group (OCDO) shares rose 4% in early trading after it secured its fifth international partnership, with Australian retail giant Coles.
Coles will spend up to A$150m to build automated warehouses and gain access to Ocado's technology platform.
It is Ocado's latest international deal following similar partnerships with Kroger in the US, ICA in Sweden, Sobeys in Canada, and Casino in France over the past two years.
The deal will see the development of two Customer Fulfilment Centres (CFCs), in Sydney and in Melbourne to serve Coles Online customers around the cities.
The facilities are expected to be completed in the next four years, and the move will also see Coles Online, which reports over A$1bn in annual sales, transition its store-pick based operations to the Ocado Smart Platform.
Coles is one of Australia's largest retailers, trading from 818 supermarkets, 911 liquor stores, and 712 Coles Express petrol stations across the country and generating sales of A$39.4bn in 2018.
"Today marks another big moment in the continuing transformation of Ocado," commented CEO Tim Steiner.
"Our unique, proprietary and industry-leading technology is bringing new growth opportunities to retailers around the world and changing the customer experience of grocery shopping.
"Coles is a grocer with a global reputation for innovation and outstanding commitment to their customers, and I am delighted we will be working together in the years to come to reshape the food retail landscape in Australia."
Steven Cain, CEO of Coles Group, said: "We are delighted to be partnering with them to make life easier for Coles' customers here in Australia.
"Ocado's ongoing investment and retail partnerships around the world will help us continue to improve our offer into the future."
Luke Jensen, CEO of Ocado Solutions, added: "Already a leading player in online grocery retailing in Australia, we are proud that Coles have chosen the Ocado Smart Platform to take them to the next level.
"Our flexible, scalable and modular solution will help them bring new levels of convenience, choice and value to Australian consumers."
Morning update
Sales jumped 40%, beating expectations, at tonic maker Fever-Tree (FEVR) as it hailed its international expansion.
Revenues for the full-year 2018 rose to £237.4m, from £170.2m in 2017, as it made gains in the US and continental Europe.
Profits jumped 26% to £61.8m despite pressure on gross margins, which slipped by around 2% over the year.
The posh mixer brand, founded in 2005, hailed the establishment of Fever-Tree USA during the year as it made "great progress" in many markets across Europe.
In the UK, annual sales rocketed 53% to £134.2m, consolidating its position as UK's largest mixer brand.
"2018 was a significant year for Fever-Tree. In the UK, we strengthened our position as the leading mixer brand in the off trade," commented co-founder and CEO Tim Warrilow
"In the US, we successfully established our own operations and the business made real progress in deepening and widening its presence in multiple European regions.
"As the world's leading premium mixer brand with a strengthening global distribution network we are well set to drive the international opportunity as the move towards the premium long mixed drink continues to gather momentum around the world.
At this early stage in the year, the group is trading in line with board expectations and we remain excited about the size of the opportunity that lies ahead."
Elsewhere in drinks, Irn-Bru manufacturer AG Barr (BAG) shrugged off the sugar tax and CO2 shortages to deliver rises in profits and revenues in 2018.
The FTSE 250 company saw sales increase 5.6% to £279m during the twelve months to 26 January, up from £264m the previous year.
Meanwhile, pre-tax profits rose 2.5% to £45.2m as it increased its volume share in the UK soft drinks market.
"I am pleased to report we have delivered another strong financial performance having adapted well to both the circumstances we anticipated and those which were less expected," commented chief executive, Roger White.
"It is with this backdrop in mind that I emphasise the flexibility and strength of our business model, people and brands, all of which continue to deliver consistently.
"Whilst the uncertainty across the UK economy is likely to prevail for the foreseeable future, we have consistently demonstrated over the long-term that our strategy and execution are fit for purpose and resilient. We have exciting plans to deliver across the Group and are confident of continuing to make further progress in the coming year."
The FTSE 100 has regained ground after a significant slump over the past two days, as it opened 0.2% higher at 7,191pts.
The early risers include Stock Spirit Group (STCK), up 3.5% 234p, Treatt (TET), up 1.2% to 414.9p, and Just Eat (JE.), up 0.9% to 732.8p.
The early fallers included Majestic (WINE), which dropped another 4% to 228.3p, Fevertree drinks (FEVR), down 3.4% to 2,355.9p, and Bakkavor (BAKK), down 2% to 110.8p.
Yesterday in the city
Fears of a global economic slowdown have continued to weigh down on the FTSE 100, which slid 0.4% to 7,177pts as it followed from Friday's malaise.
The day's biggest faller was wine retailer Majestic (WINE), which saw value plummet after it announced plans to close stores and rebrand to focus on its more profitable Naked Wines business.
Shares dropped 12.1% to 238p as plans to overhaul the retailer's leadership team were also revealed.
Elsewhere, sandwich maker Bakkavor (BAKK) continued its slide, falling another 4.4% to 113p.
The day's other big fallers included Wincanton (WIN), down 4.7% to 232.5p, Fevertree Drinks (FEVR), down 1.9% to 2,542p and Marston's (MARS), down 1.8% to 100.6p.
One of the day's few risers was Ocado Group (OCDO) which jumped up again, rising 1.9% to a new all-time high of 1,255p. Other risers included Domino's Pizza Group (DOM), up 3% to 233.3p.