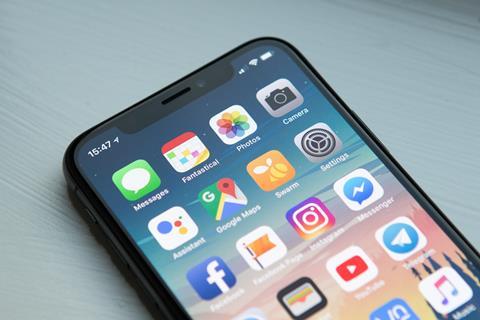 Supermarkets have spent years encouraging their customers to shop online more, offering everything from introductory incentives to rewards programmes in order to try and tempt households into shopping from the comfort of home. Their efforts paid off incrementally; since online grocery was launched by Tesco in 1997 it took 23 years for the market to grow to 7% of grocery sales.
Then Covid-19 arrived on the scene and within just a couple of weeks, demand for online grocery shopping had shot up beyond any grocer's wildest dreams. Nielsen research shows that in just 12 weeks the proportion of food bought online has almost doubled to 13%. There are now 10.4 million households shopping online compared to 4.8 million 12 months ago.
Should further capacity become available in the online grocery delivery sector, one can only imagine that figure will increase further. With a Covid-19 vaccine realistically at least 18 months away, many households will be seeking to avoid trips to the supermarket as much as possible over the coming months.
Such a huge and unexpected surge in demand for online grocery services has, understandably, left many companies struggling to keep up with demand. That's at the same time as trying to protect their own workforces from the coronavirus.
In terms of the bigger picture, the majority of retailers are also not yet mature when it comes to their e-commerce activities. According to Profitero and Kantar's 2020 eCommerce Organizational Benchmark Report, just 17% of brand leaders feel they are ahead of the curve when it comes to organising for e-commerce. That compares with 71% who feel that they are either keeping pace or catching up.
It should come as little surprise, then, that the scale and pace of the coronavirus outbreak – and its impact on online grocery – was something for which the industry was unprepared.
Read more:
Yet as we face a future where the shopping experience has been so radically redefined, there are not just challenges ahead, but also opportunities.
As grocers move away from responding to panic buying-induced shortages and revising their future online shopping and app strategies, they will concentrate on taking advantage of this massive surge in consumer demand.
The stats show the huge potential that online grocers have here. Apptopia reported that by 15 March 2020, daily downloads for Walmart Grocery had risen by 160% when compared with the average for February. Other online food retailers have experienced similar jumps in demand for their apps. This is why it's so important to be thinking ahead.
With many households buying online for the first time and discovering the convenience of doing so, new shopping habits are being formed across the US and Europe.
App users are often quick to demand more of the services that they use. As such, online grocers need to be thinking several steps ahead. How can they help shoppers fill their carts quickly with inspiring meals?
The University of Washington's Institute for Health Metrics and Evaluation, which is modelling the projected impact of Covid-19 in the US, assumes that social distancing measures (including schools and businesses remaining closed) will be in place until August. A study by University College London, meanwhile, has found that it takes an average of 66 days for a new behaviour to become automatic.
I believe this means that the trend for online grocery shopping will continue to strengthen. All of this means that online grocery retailers have an incredible opportunity available right now. The coming months will tell how well they are able to grasp that potential.