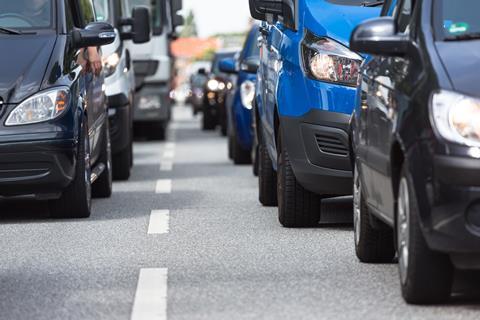 In an attempt by government to control the growing number of polluting delivery vehicles on our roads and reduce the levels of toxic air we breathe, caused in part by their emissions, plans are afoot to introduce a new levy on e-commerce deliveries. Like the plastic bag tax introduced in 2015, a mandatory online delivery charge will be aimed at combatting pollution and improving the environment.
As more shoppers take advantage of free or next-day delivery services offered by online retailers, there is growing concern over the rise in the number of delivery vehicles making multiple drops and return journeys with goods bought online.
Even in pre-Covid-19 times, the number of delivery vehicles on our roads was growing at an alarming rate. The Department for Transport reports that from 1993 to 2018, van traffic saw the fastest growth of any motor vehicle, almost doubling to reach a record high of 51.0 billion vehicle miles. These miles are clocked up by vans and articulated vehicles delivering more than 2.5 billion parcels and an estimated one billion online grocery orders to homes throughout the UK.
The UK government is working with industry on a range of measures to meet its ambitious 2050 net-zero targets and says it is committed to improving air quality for our towns and cities. But forcing an online delivery tax on people may prove counterproductive. It could encourage shoppers to use their own vehicles to drive to local retail outlets and collect online orders, rather than incurring additional charges.
According to the most recent figures from the ONS, the UK alone generated close to £690bn in revenue from e-commerce during 2018 and so no amount of small, incremental tax increases is going to change these ingrained consumer habits. Shoppers truly value the convenience of online shopping, more so during the pandemic, and are clearly willing to pay for it.
Traditional retail logistics and delivery methods have remained unchanged for over 100 years, but an alternative method – building more sustainable infrastructure to allow goods to be delivered in a safer and more efficient way, while also having a positive impact on the environment – is no longer a pipe dream. It does exist. Our subterranean goods and services transport system aims to accommodate all of the UK's online grocery deliveries and up to 90% of online general merchandise from the likes of Amazon.
We currently have 66 governments around the world committing to net zero emissions by 2050, but do any of them really know how they are going to achieve this ambitious target in practical terms? We don't need empty promises, and 'business as usual' won't cut it.
This pandemic has forced us to pause and think about how we can all improve the way we live, work and also shop in a more responsible and sustainable manner. While taxation may create a short-term solution to help tackle current environmental issues, a more long-term and visionary approach that looks at the bigger picture and considers bolder ideas is required if the UK is to even come close to net-zero.