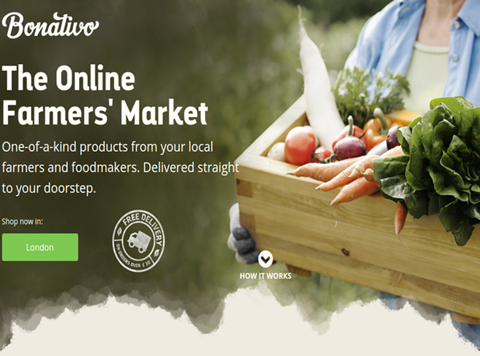 Bonativo, the German company which delivers local produce from small businesses to addresses in London, says the first three months of business in the capital have been so successful that it has been able to almost double the total lines offered through its website to consumers.
While the service, which also offers customers the chance to pick up their purchases from its "pantry" in Summerstown, SW17, started off with 535 products and 53 producers, it now offers consumers 930 products from 98 producers.
Additionally, while Bonativo began life by only delivering to SW postcodes in London, it has already expanded to begin offering delivery to SW, SE, EC, N, NW & W postcodes. The minimum order remains £30.
The company attributes its success in London to an unique curiosity on the part of Londoners for new offerings and innovations, and it being an attractive proposition for suppliers. Interestingly, the company does not store any of the produce at a central location, instead opting to get groceries fresh from the local suppliers whose goods it sells.
With a wide range of artisan and organic food and the offering of meal-specific bundles, Bonativo hopes to carve out an upmarket niche from the likes of Ocado by restricting its products to "sustainable food and local food" and styling itself as an "online farmers market."
"We are thrilled with our development in London. The fact that we almost doubled our number of producers in the first three months shows that we are an attractive service for local food producers. That's what we're most proud of," said Bonativo co-founder Christian Eggert.
"We established good relationships with customers and producers in all our cities, but we found that Londoners are especially open for new technologies and services. There is definitely a curiosity here about new offerings, which is unique to London."