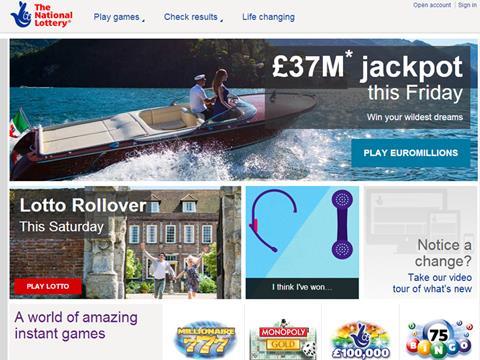 Camelot has launched a new multi-platform website for The National Lottery designed to be a winner with smartphone tablets and desktop users – and also with retailers.
The website, which went live on Monday, is just one element of the work Camelot has been undertaking to transform its digital services across all channels.
"It is part of our strategy to give our players what they want – anytime, anywhere," said a Camelot spokeswoman.
She said it had been designed using a "responsive design methodology", powered by a new hardware and software platform, providing a tailored experience depending on what device accesses it.
Instant Win games were now available for the first time on mobile, and a new 'Life changing' area showed the difference that The National Lottery made to Lottery-funded projects and winners across the UK, the spokeswoman said.
"It is an offering for players that like to play the National Lottery anywhere and everywhere and lots of players don't just play on one channel or the other.
"It increases awareness about the National Lottery. Quite a lot of people mix it up and some play retail and some play online. It will sell more tickets and get more people into shops. This is all about brand awareness and the crossover between digital and retail."
Camelot said the new website had been a "significant" investment, but declined to state the cost. "It has been a relatively long time in the making because we've been committed to getting it right."