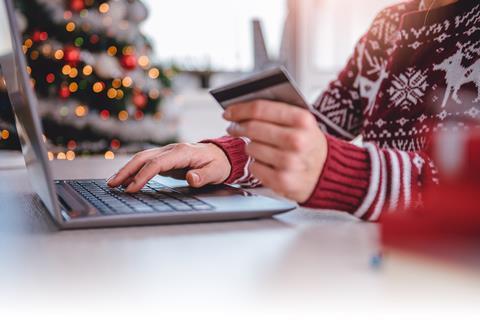 Retailers that already have an established digital connection to their customers are the ones that have fared best during the past few months. This will prove a crucial differentiator this festive season. With Amazon's late Prime Day sales projected to rise by 43% in 2020 to almost $10bn, this year's Black Friday and Cyber Monday sales are likely to be busier than ever for grocers, and retailers online.
With all but essential stores closed until December, more consumers than ever are turning to e-commerce. So, it could be that Christmas will come a month early for many grocers this year.
But they will have to compete, like every other retail sector, within the toughest competitive environment in decades, while capitalising on the unprecedented opportunity this presents online. Against this backdrop, it'll be interesting to see how those 36% of UK businesses who have cancelled their Black Friday campaigns get on. Perhaps they're banking on a rush to stores when they reopen?
In the meantime, all eyes will be on e-commerce delivery volumes and supply chains, and on whether they can hold up under the strain of Lockdown 2-driven online demand on steroids.
Yet retailers can't put the genie back in the Black Friday bottle, especially as many consumers will be cost-consciously looking for early bargains to make constrained discretionary spend go further. In fact, nearly half (47%) of UK consumers intend to spend less during this December festive season compared with last year. This is why responding to changing consumer habits and spending is crucial. Many retailers are therefore already offering Black Friday deals early. But they are also hoping to bring forward customer spend in the hopes of spreading demand on their delivery capacities.
So, if digital represents the main channel for growth, it will be those that are using it to know their customers better that will be able to make sure their Black Friday sales aren't just for Christmas. The grocers have a headstart in making sure the discounts they offer give away only what's essential, using next-generation loyalty schemes to recognise customers and maximise retention.
But even those one-off Black Friday and Cyber Monday discounts represent a chance to learn more about when, where and how customers buy. Piecing this together is essential to understand the 'why'.
Intelligent discounting that can match a prospective or existing customer to the best deal leaves only what's necessary on the table. Digital conversion also provides better tracking and attribution.
Then, thanking the customer to engage beyond the sale, could turn a what would otherwise be a one-time, anonymous, cash transaction into a relationship that can deliver higher lifetime value.
Thinking of creative ways to also tap into higher rates of saving and deferred spend among consumers after the sale could provide the means to innovate with exclusive content, additional services or subscriptions, for instance.
Nurturing such relationships could also support stores if new customers could be enticed to return during appointment or invitation-only events during low-traffic periods of the day, for example.
This could be a great way to get more customers to also identify themselves when in-store, knowing that they'll get a better service for it, while also making more out of increasingly vital discount events like Black Friday, both off- and online.