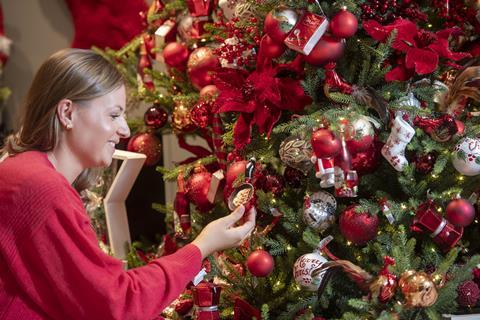 John Lewis has opened its online Christmas shop four months ahead of Christmas Eve and 10 days earlier than last year.
The retailer has brought its launch forward in response to customer searches on its website for festive items increasing 370% this month compared with 2019.
Popular searches include 'Christmas', which is up 42% over July and August on last year, while the number of shoppers looking for Christmas puddings has increased by 75%. This comes alongside a 110% boost in searches for mince pies and 400% surge for 'mincemeat'.
This is the earliest John Lewis has ever launched its Christmas products online. Its website will have its full range of festive lines available by the end of the week, and it will start stocking festive lines in its stores from 25 September.
"Christmas always provides a reason for celebration and a welcome break," said Jason Billings-Cray, Christmas buyer at John Lewis. "Understandably it looks as if people are looking forward to and planning for it earlier than ever this year.
"Christmas celebrations mostly take place in our homes and we have seen how the lockdown has made people think more about their homes, so perhaps we shouldn't be surprised that people are already thinking about how they will decorate their homes this Christmas."