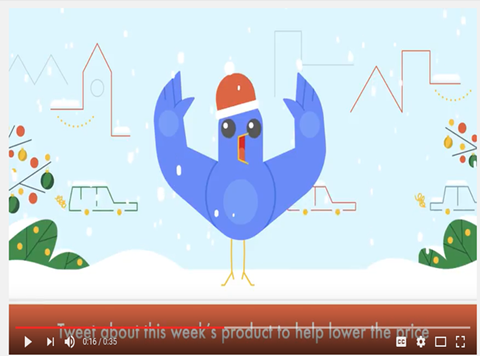 Lidl has opened up a new front in the Christmas price wars by promising to lower the price of seasonal products if customers tweet about them (see video below).

'The Lidl Social Price Drop' will run from 21 November to 17 December. A new product will be announced every Monday and prices will be reduced in store on the following Saturday.

In the first week, Lidl is offering to cut the price of a cooked lobster, which normally retails for £5.99, to £2.99 if it gets at least 1,500 tweets, replies or retweets on Twitter between 8am on Monday and 6pm on Tuesday.

Tweets should use the hashtags #LidlSurprises, #lidlsocialpricedrop or #socialpricedrop or include the phrase 'Lidl Social Price Drop'.

No more than 10 mentions from an individual account will count towards discounting the product. Tweets that are negative about Lidl will not be counted.

"We're not putting a dog on a trampoline or a carrot on a quest this Christmas, we're simply offering our favourite people in the whole world the chance to lower our already outstanding prices via the magical medium of Twitter," the supermarket announced.