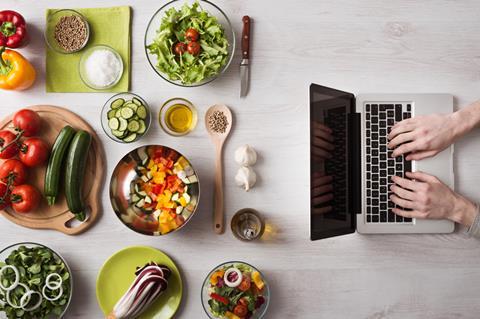 The grocery market entered a new era this month with the launch of the Ocado and Marks & Spencer partnership. How times have changed since that deal was announced in early 2019.
Online sales have since risen from 8.2% to 13.5% share of the grocery market. In comparison, online growth bubbled along at about 7% in 2018 and 2019 and was increasing its market share by roughly 0.3 percentage points every year, far short of the most enthusiastic commentators' predictions. It felt then like we were approaching a ceiling in terms of both demand and capacity, with online gains hard fought by grocers.
But lockdown has changed all that. By July 2020, 5.9 million households made at least one online order in the month, compared with 3.9 million in January – marking an incredible increase in capacity and many more shoppers up for grabs. During this period, a new cohort of digital customers has been cultivated, overcoming their previous reluctance to embrace the convenience of scrolling, pre-set favourites and bulky items delivered to their door.
This induction of online customers has increased the size of the pie significantly – the online market has expanded from £702m in July 2019 to £1.35bn in July 2020. As former partners now go head to head, who will capture spend from shoppers new and old?
When it comes to direct competition between Ocado-M&S and Waitrose it is easy, but ultimately wrong, to assume they will only be competing for the same slice. The overlap in customer bases is more nuanced than public perception might suggest. Yes, they all appeal to more affluent shoppers but Ocado traditionally caters for a younger and more family-oriented customer. Both Waitrose and Ocado customers are predominantly based in London and the south east, while M&S' nationwide store estate means it has a strong presence in the regions and Scotland. There are similarities, but they shouldn't be overstated. While Waitrose and M&S share just over half of their shoppers, that still leaves 49% who only shop with one or the other.
Ocado will be hoping to build on its phenomenal growth of 39% since the start of lockdown and its decision to limit new shoppers means it surely could have gone further if capacity permitted. The pureplay grocer says it could serve 74% of the UK population, but four-week penetration currently stands at 2.5% – that disconnect between potential capacity and sales signals significant opportunities for Ocado.
In a market that's nearly doubled since a year ago, there's more room for manoeuvre across the board and it would be oversimplifying to draw a straight line from one retailer to another. Ultimately, all the major players will need to hone their online offers and consider what terms like convenience and customer experience mean to their shoppers if they are going to retain them and welcome new converts.