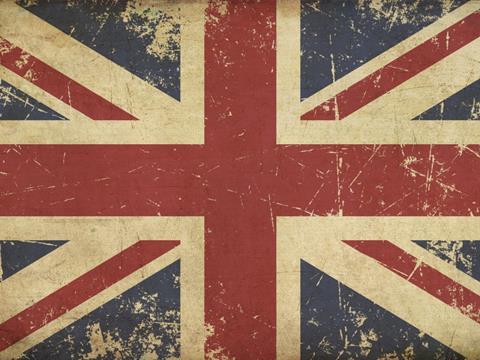 Attention jingoists! How about a button you could press when ordering online groceries that would strip out everything that isn't British?
Suggested by Conservative MP Rebecca Pow during a Westminster debate last night, such a button would be fantastic news for British producers. It's not that far-fetched, either.
Sainsbury's already does it, to some extent. Meat, dairy, fruit and vegetables can all be filtered to ensure you are only buying British produce as part of a 'dietary & lifestyle' search option. It's super simple to use: just click the 'British' checkbox and you will only see British products.
Admittedly, it's quite restrictive. If you wanted serve up some rare British beef on Sunday your options would drop from 91 to just six. And there are apparently only 12 British vegetable options compared with 330 from around the world.
That is nowhere near enough. As a supermarket shopper in 2017 I demand at least 330 varieties of vegetables to choose from. So the more I think about it, the more I realise a Buy British button is a terrible idea.
Imagine the horror if there was no choice but to buy British! Quite aside from the practical reality that we currently import over half of the food we consume, there would be no more San Marzano tomatoes, no Japanese beef, no American peanut butter and no Champagne. That's just the start. Much of the food we import from all over the world is absolutely delicious and we should be grateful to be able to enjoy it in such plentiful fashion. What kind of idiot would put a stop to it?
Then again, it's also true that having a simple way to support British producers wherever possible, before roving around to do the rest of the weekly shop, is an interesting concept that has never been more relevant than it is in febrile post-Brexit, pre-Indyref2 Britain. And not just for Brexiteers who would be happy to accept a reduced range of groceries so they can strike a blow against the tyranny of imported sweetcorn. But also for those who accept the expensive reality of invoking Article 50 and understand that investing back into the UK economy will go some way toward limiting the damage Brexit will wreak upon its already perilous state.
And the debate also covered other concerns about consumer perceptions of what is, and what isn't, British produce. Sometimes it's very hard to tell. For instance, Angus beef reared in South America, rather than Scotland. Or the Tesco 'fake farms' business. If you don't mind that your carrots are produced on a number of farms in the UK, France and Spain, then you won't mind that they are all packaged up together to look like they were produced on a farm down in Somerset, as Tesco has done. But if you do care, then you can justifiably feel hoodwinked by this practice.
And it's not just Tesco. Even Sainsbury's is happy to feature a picture of 'British baby potatoes' on its website when the small print on the item says 'grown in Egypt, France, Israel, Spain, United Kingdom'. Hmm.
Maybe we do need a Buy British button after all.
Especially as our feature on British producers shows, the risks to our global supply chain are only set to get bigger in the wake of Brexit, Donald Trump and global warming.