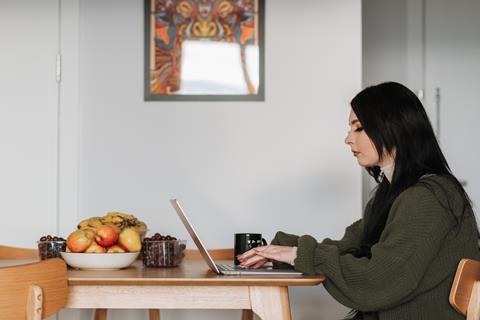 Last June I got a lovely email from Ocado thanking me for being the 'bees knees' and offering me a free bar of Toblerone. Aamzing! What a treat in lockdown – it really is the little things that count. I then got an email on my delivery day telling me they were out of two items – my beloved Kellogg's Rice Krispies and, yep, you guessed it, Toblerones. Seems I'm not the only one they messaged.
It's fair to say supermarkets have had to become pretty resilient in overcoming significant challenges during the past year. They've become our go-to website, alongside Facebook and Netflix, as we try and bag a delivery slot. We can certainly afford them some leeway on stock, logistic and technical faults. But I can't deny my disappointment at still seeing the basic errors we've seen for years across the overall digital experiences and the countless opportunities supermarkets are missing.
I get so frustrated when I receive a text telling me my order has a number of missing items due to technical issues at the warehouse, or offers that aren't applied if I dare to plan and save my basket in advance and the system can't connect the dots. Each one seems small, but they are creating unnecessary friction over problems that are avoidable, especially with the digital tools and processes they have access to. It didn't hugely surprise me to see Ocado rank near the bottom of 'digital experiences' ranked by consumers. They don't do a lot majorly wrong but, as Tesco would say, every little helps.
But I'm hopeful for Ocado and supermarkets alike. Digital transformation is now such a massive conversation and expectations are understandably high, so brands like this are having to prove they are listening. We've just got a puppy, and on seeing the addition of dogfood to my weekly shop, Ocado presented me with its Fetch partnership, which opens up a wider offer on petcare they provide. Morrisons teaming up with Amazon Prime is an excellent move for them – they are able to directly sell to Prime members that may never have considered shopping at the store before, as well as getting a trusted delivery service.
Just this month, I saw Ocado announce a partnership with Charlotte Tilbury, offering virtual pop-ups for people to buy their make-up with the weekly shop – how convenient and a great digital service for both. Why not extend these into more helpful personalised offers? For example, Ocado's M&S partnership should extend to school uniforms – they know when parents are gearing up for the 'back to school' time and could easily help with this in advance.
Similarly, where high streets are suffering we still have highly trusted brands, such as Boots, that could easily be brought into the fold to open up that wider health offer and convenience for shoppers. The question is, which supermarket will think to do it first?
A year into lockdown, supermarkets are no longer in the position to use the extraordinary circumstances of the pandemic as an excuse. If anything, it shone a brighter spotlight on those continually lagging behind. However, slowly but surely we are seeing progress, whether that's a more joined-up digital experience online or the use of digital tools, such as queuing technology, to offer customers useful and meaningful services.
These should not be seen as temporary changes before life goes 'back to normal' – this is an acceleration of permanent changes and shifts in this sector. Now the opportunity is here for all supermarkets to truly embrace new ways of better servicing customers and their changing needs. I look forward to seeing who ranks highest in the consumer survey of digital experiences next year and, crucially, why.