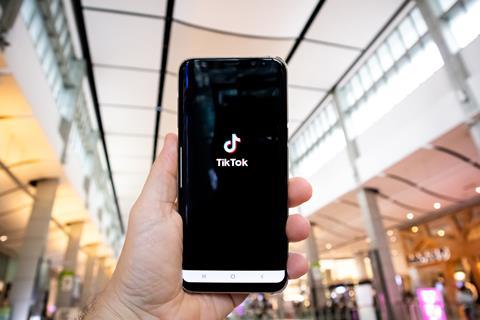 As Alibaba's Singles' Day gets underway, it's an opportune time for brands to think about what we can learn from ecommerce in China. Live shopping is one of the most interesting developments. 2020 was a pivotal year for the format in the west, with Instagram launching its first live shopping capabilities, Amazon debuting Amazon Live for influencers, and TikTok announcing a major integration with Shopify.
With all the big players making their move, it's clear they're placing a big bet on what the future of shopping will look like – especially with the opportunities for brands in the east acting as a vision of promise.
Social media has always had the power to encourage action and inform shopping habits. TikTok is the new kid on the block and has already made a name for itself through its ability to encourage immediate purchase behaviours. Whether it's facilitating an international shortage of feta through a baked feta trend, or the 6.1 billion views on videos under the hashtag #TikTokMadeMeBuyIt, social video has power and potential to revolutionise how consumers engage with brands and their products. Combine this with the shifting online shopping and consumption behaviours accelerated by the pandemic, and we've likely found a recipe for success in the evolution of social commerce.
Read more:
The beauty of live shopping is it allows brands to have a more intimate connection with their shopper. For years, it's often felt that in the social space, you either focus on selling or on building connections through entertainment. Doing both has always been tricky. Getting someone to engage and then sending them somewhere to buy a product can often be one step too many.
Live shopping allows brands to showcase their products and seamlessly allows their audience to purchase right there and then. In the digital age, it's the closest we can get to the in-store shopping experience, without ever needing to leave the comfort of our homes.
While we are certainly a different market to China, and how we consume and engage with live shopping will be different as well, there is no doubt it will find a home here. Digital consumption behaviours and influencer marketing are evolving to favour entertainment-led shopping experiences that marry joy and convenience together, all in one place. As platforms accelerate their commerce solutions, consumers and brands alike will no doubt quickly adapt to and adopt these new ways of engagement.