Ahead of the festive season, Marks & Spencer updated its cocktail selection with a range of own-brand RTD products. The selection features innovative new flavours like jaffa cake and crème brûlée alongside bar classics like espresso martini and caipirinha.
To give you deeper insight into the range, we've selected nine of the new products to highlight what they are, what they're competing against and what they tell us about Marks & Spencer's wider own-brand strategy. This time, expert analysis is from We Are Spectacular founder and CEO, Mark McCulloch.
This showcase is part of a new series of articles examining key trends and developments in own-label and has been introduced to support The Grocer Own-Label Accreditation Scheme. Under this new scheme all the products we review can apply for accreditation at any time, through a programme of continuous consumer testing and approval developed to help retailers and suppliers promote the best own-label products. Find out more details here.
You might be interested in our other own-label showcases – we've recently analysed Amazon's private-label brands, the newly expanded Waitrose Cooks' Ingredients range and Aldi's disruptive Lacura beauty range.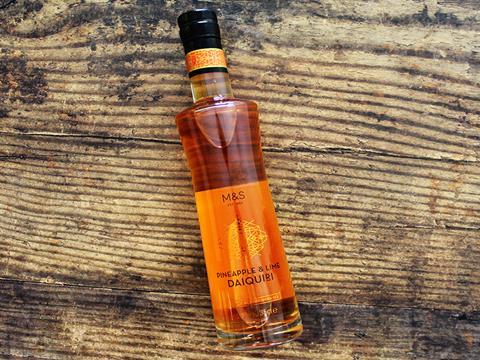 Pineapple & Lime Daiquiri
Rsp: £8/35cl
Abv: 20%
M&S says: Lime-flavoured spirit drink with dark rum infused with pineapple.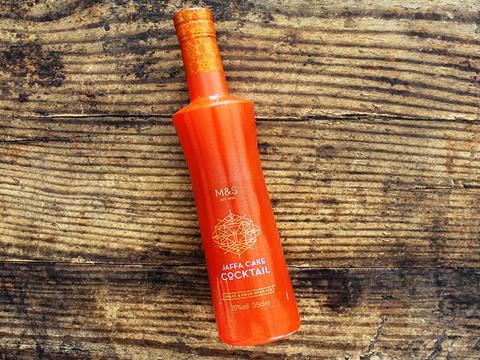 Jaffa Cake Cocktail
Rsp: £10/35cl
Abv: 20%
M&S says: Orange and cocoa-flavoured spirit drink with rum.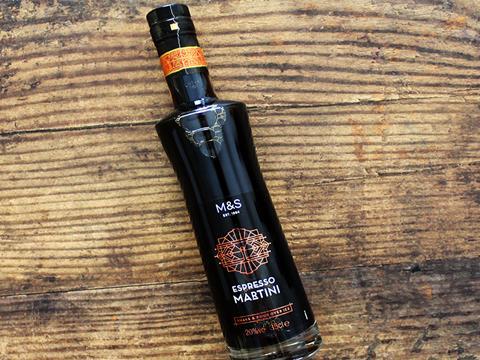 Espresso Martini
Rsp: £8/35cl
Abv: 20%
M&S says: A coffee and cocoa-flavoured spirit drink with alcohol.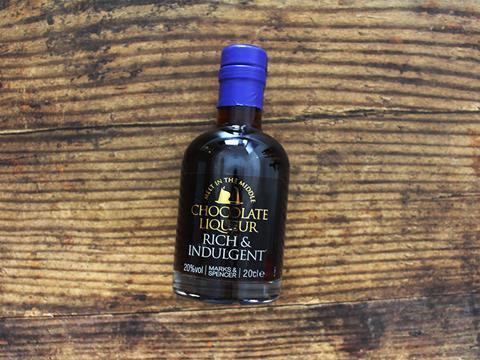 Melt in the Middle Chocolate Liqueur
Rsp: £6.40/20cl
Abv: 20%
M&S says: Rich and indulgent chocolate liqueur.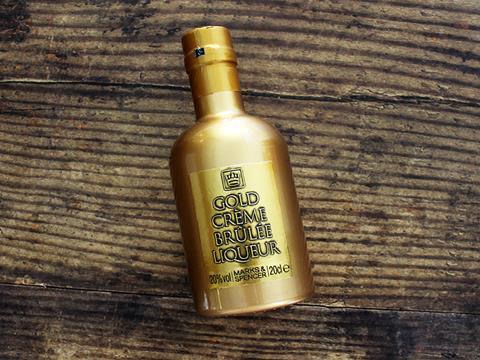 Gold Crème Brûlée Liqueur
Rsp: £6.40/20cl
Abv: 20%
M&S says: Crème brûlée-flavoured liqueur with edible gold glitter.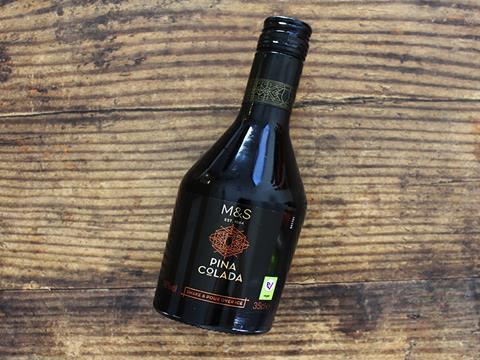 Pina Colada
Rsp: £8/35cl
Abv: 16%
M&S says: Coconut and pineapple-flavoured spirit drink with white rum.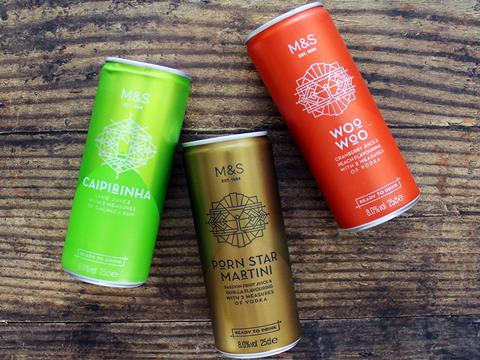 Canned cocktails
Rsp: £2/25cl
Abv: 8% abv
M&S says:
Woo Woo: Cranberry juice and peach flavouring with two measures of vodka.
Porn Star Martini: Passion fruit juice and vanilla flavouring with two measures of vodka.
Caipirinha: Lime juice with two measures of cachaça rum.
Expert verdict
This week our expert is Mark McCulloch, founder and CEO of We Are Spectacular
What do you think?
The caipirinha is my favourite – you don't see it often, even in the on-trade, where a lot of the time you'll just be made a second-rate mojito because they don't have the right spirit (cachaça). The naming of the products is bang on, especially the jaffa cake cocktail, which is genius – it plays on nostalgia and is perfect for the M&S demographic.
The porn star martini drummed up some controversy. They could have softened it a bit – competitors have called it a passionfruit martini – but I don't think they're glamorising anything, it's just the name of the cocktail, like 'Sex on the Beach'. When it comes to things like this you have to think about the number of people who will be offended versus the number who will love it.
The main feedback I've had on these drinks is that some of them are too sweet or have a chemical sort of taste to them. I guess there's obviously a trade-off when you make a product for convenience.
Is the range interesting?
Essentially these should have come out a long time ago. How long have porn star martinis and espresso martinis been in vogue? Ages. The trends are moving quicker than they can bring out the products. Where is the negroni? The old-fashioned? Both of which are arguably easier to replicate for retail.
And I feel that, for M&S, this range isn't really premium enough. The packaging is fine and complements other ranges in store, but with this kind of drink you really want to create a bit of 'specialness' and the cans look too much like standard RTDs. You want them to sit in a tier above that. They could have looked at something like Mac & Wild's premixed cocktail range for inspiration.
What does this tell us about the wider own-label strategy?
M&S has hit some real home runs with this range and is clearly taking inspiration from leaders in the bar scene. The problem is that I feel you wouldn't know this range exists unless you went into a store. There's a lot of amplification that could have been done to make it feel less like a run-of-the-mill range update. They could for instance have used Instagram TV to tell stories about the journey to make the cocktails. They seem to have gone to great effort to develop these products but the range hasn't been that visible.
Could they have brought in a face – a bartender or mixologist – to 'curate' the range? An outside personality could have really added credibility and would have been a great platform to advertise on. They need to think about how they can add to different occasions – could they make the cans come alive with augmented reality or make them look more premium, stand-out and iconic? I would look further afield to reboot the range as a more premium offer (and for future ranges), really studying how these drinks are served in the on-trade.