2020 saw the debut of Asda's first own-label vegan range and it's, erm, beefing it up for 2021. Here's what will be in stores
Meat-Free Bacon Style Rashers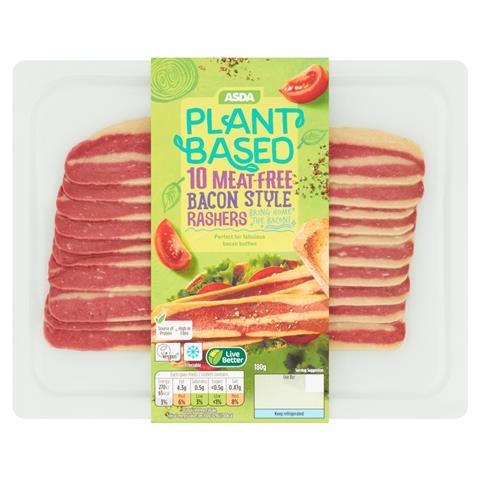 £2/180g
Thanks to this new launch, vegan shoppers can now bring home the bacon, or the facon. These rashers need to be shallow-fried in oil and once they're crisp they go great in a buttie, says Asda.
Breakfast Muffin Mix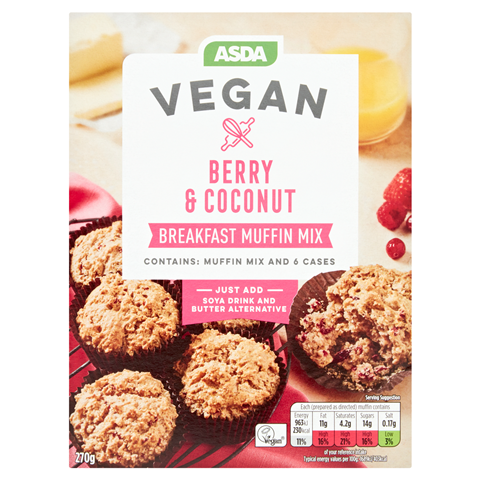 £2/270g
A bit of soy milk and dairy-free spread are all you need to get these vegan breakfast muffins ready for the oven. They're available in two variants: Berry & Coconut and Cornbread, Pumpkin Seed and Jalapeño (£1.65).
Meat-Free Steakless Bakes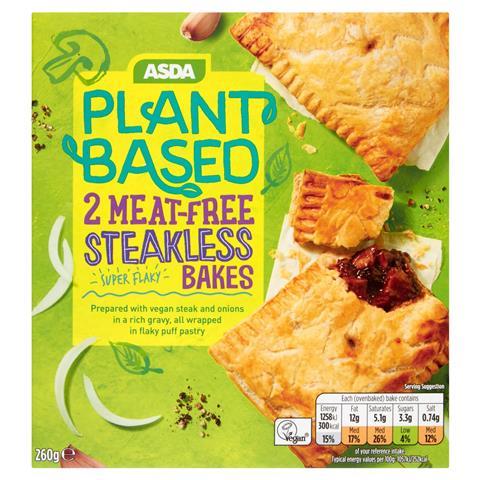 £1.50/two
We've seen lots of Greggs rivals this Veganuary and Asda is no exception. Its take on the vegan steak bake includes plant-based steak pieces, onions and a rich gravy wrapped in flaky puff pastry. They're joined in the freezer by Meat-Free Sausage Rolls (£1.50/four).
Teriyaki Broccoli Popcorn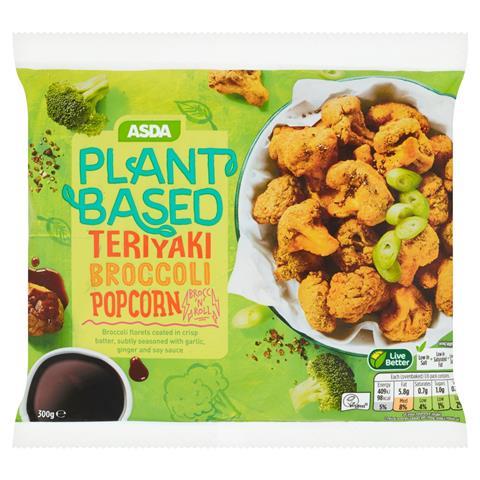 £1.50/300g
Ready to be popped in the oven from the freezer, this 'popcorn' is made with broccoli florets coated in crisp batter, seasoned with garlic, ginger and soy sauce.
Meat-Free Mince
£1.75/300g
From burrito stuffing to burgers, this mince provides a plant-based alternative to beef mince. It's made with a blend of soya, onions, beetroot and red peppers, and it's high in protein and fibre.
Chinese Style Hoisin Crispbakes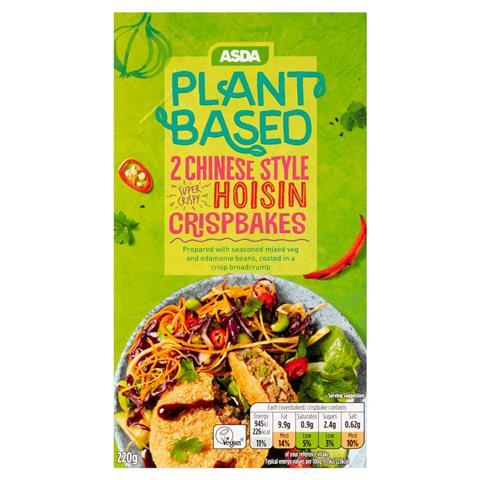 £1.50/two
These crispy veggie cakes contain a mix of seasoned rice, mixed veg and edamame beans, wrapped up in breadcrumbs.
Roast Chicken Style Pieces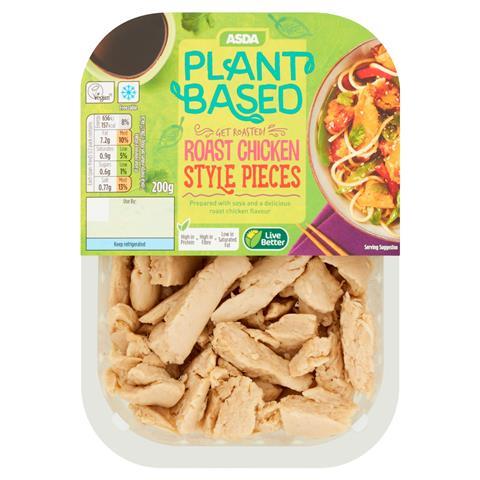 £1.50/200g
Soy and wheat proteins form these roast chicken flavoured pieces, which are ready to throw into all kinds of hot or cold vegan dishes from curries to sandwiches. They're joined in the chiller by Shawarma Chicken Style Pieces and Meat-Free Beef Style Strips (both £1.50/200g).