Another staycation summer is on the cards for many Brits, so Co-op has opted to let its customers' tastebuds do the travelling, with bitesize picnic treats inspired by destinations as far afield as the Mediterranean and South America.
Here's our pick of the range:
Bitesize Pizza Rolls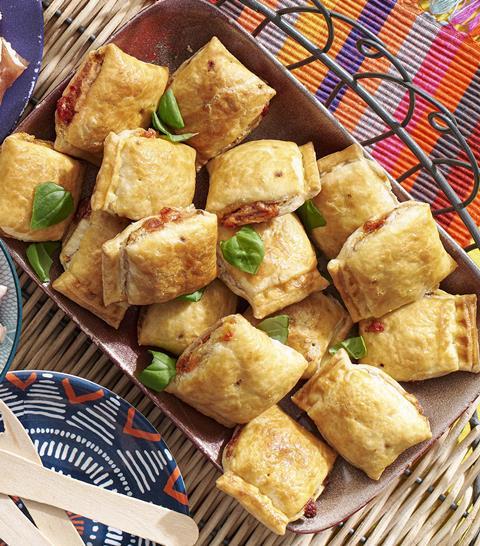 £2.50/160g
Co-op has combined two of the nation's favourites, sausage rolls and pizzas, to create the new Bitesize Pizza Rolls. Packing the flavour of a margherita pizza into a sausage roll-like bite, the cheese, herb, and tomato filling is wrapped in puff pastry and can be eaten hot or cold, ideal to grab-and-go.
GRO Tomato and Basil Cocktail Sausages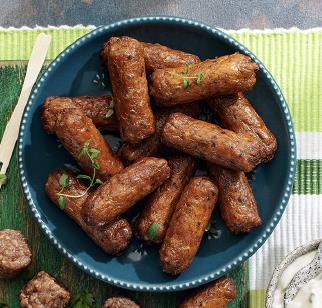 £2.50/140g
Now those looking to avoid meat while hanging onto the nostalgia of party favourite cocktail sausages can opt for these herby plant protein sausages with tomato, basil and a twist of black pepper. They add to the vegan sausages and sausage rolls already available in the GRO range.
Serrano Ham and Ricotta Rolls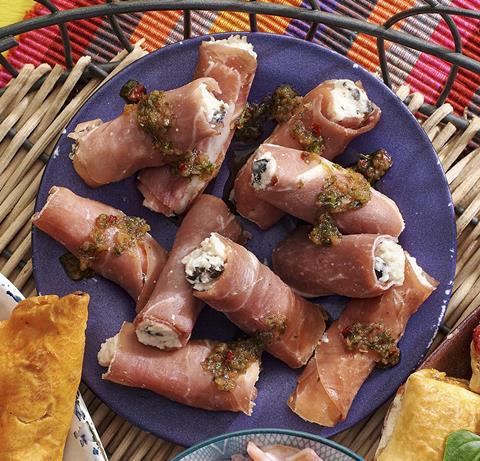 £2.30/80g
Italian ricotta cheese and black olives wrapped in serrano ham coated in a Spanish-inspired chimichurri dressing, featuring green pepper, olive oil, sherry vinegar, shallot, tomato, garlic, parsley, basil, tarragon, oregano, and chilli.
Irresistible Summer Garden Salad with Fior Di Latte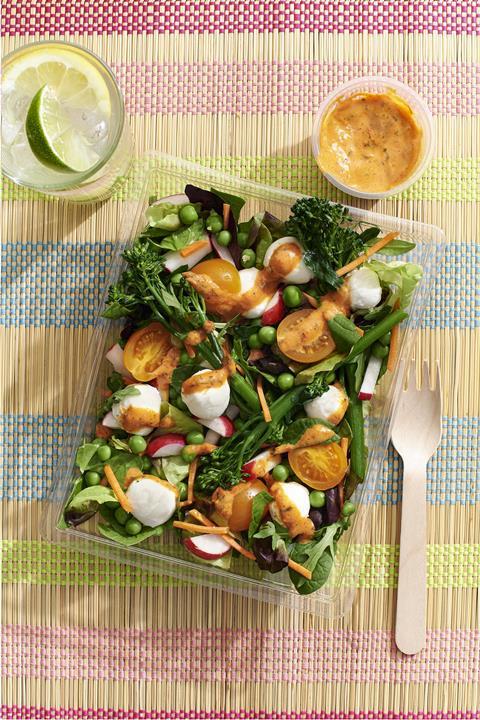 £3.50/300g
Co-op is steering well clear of bland salads with this mozzarella and tenderstem broccoli offer with a roasted red pepper dressing, orange baby plum tomatoes and a pea and radish garnish.
Vegan Coleslaw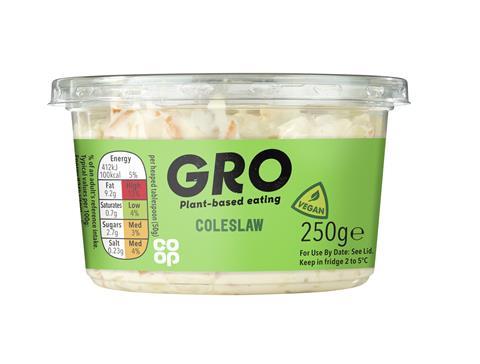 £1.50/250g
White, pink and red cabbage, carrot, butternut squash and red onion in a mayonnaise-style dressing.
Beetroot & Feta Layered Rainbow Salad
£2.95/250g
The colourful salads just keep coming. The red in this rainbow of greens on the left comes courtesy of a feta salad with a beetroot and balsamic purée, mixed cabbage, carrot and beetroot and a grain mix.
Indian Chicken Layered Rainbow Salad
£2.95/295g
In the centre, a yellow/orange cauliflower crush with green lentils and spelt grain mix, plus a vegetable mix of courgette, spinach and pink cabbage topped with chargrilled tikka chicken thigh.
Moroccan Chicken Layered Rainbow Salad
£2.95/240g
Making up the trio is a Moroccan spiced chicken salad with a mix of white cabbage, courgette, baby spinach and butternut squash. It also contains a grain mix with quinoa, chickpeas and dried fruit, with a chargrilled carrot dip for texture.
GRO Incredible Burger Bites with a Tangy Burger Sauce Dip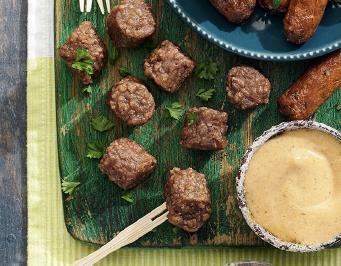 £1.30/68g
A chip off the Incredible burger block, Co-op's vegan bites are made with soya protein and come with a "tangy", and equally vegan, burger sauce dip.
20 Piece Snack Pack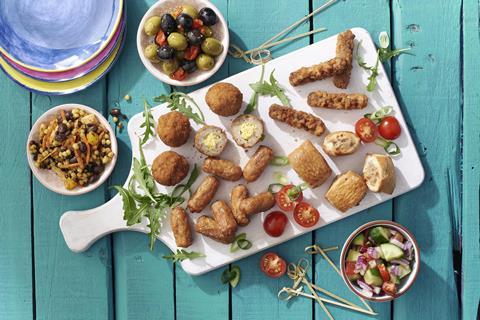 £2.50/236g
This is something of a classic platter for those looking to recreate a picnic of old. Its 20 piece picnic platter of cocktail sausages, mini scotch egg bites, cheese and bacon straws, and sausage rolls might be a little beige, but it's finger food at its finest.
Chicken Empanadas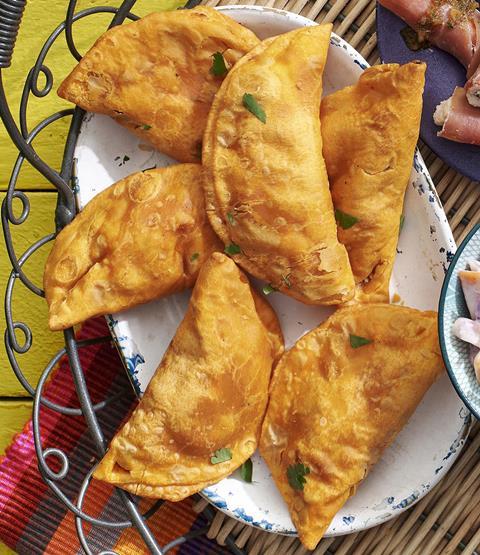 £2.75/150g
The empanada is a staple of Southern European, Latin American, and Filipino cuisine. Now the palm-sized pastry bites filled with spicy paprika chicken and peppers are heading to the UK to become part of picnic culture.
Chinese Salt and Pepper Chips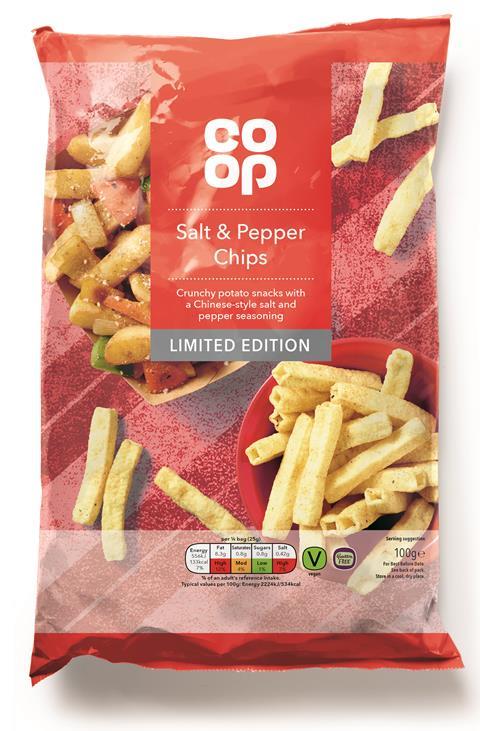 £1.50/100g
Limited Edition crunchy potato snacks with a Chinese-style salt and pepper seasoning.
Irresistible Burger Slaw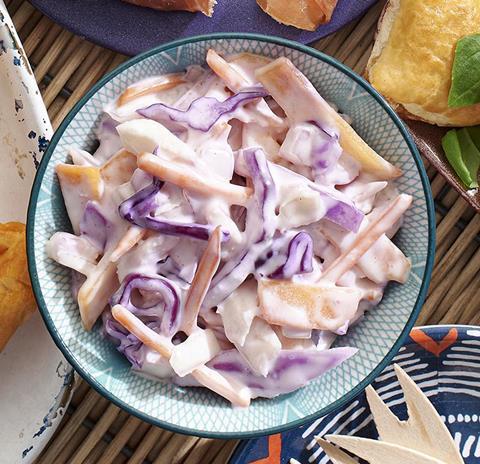 £1.25/250g
Not to be confused with everyday coleslaw, this slaw is made for burgers with finely sliced "crunchy" veg in a burger sauce dressing with gherkins and dill.
Work in own-label? Enter your new products in The Grocer's New Own-Label Awards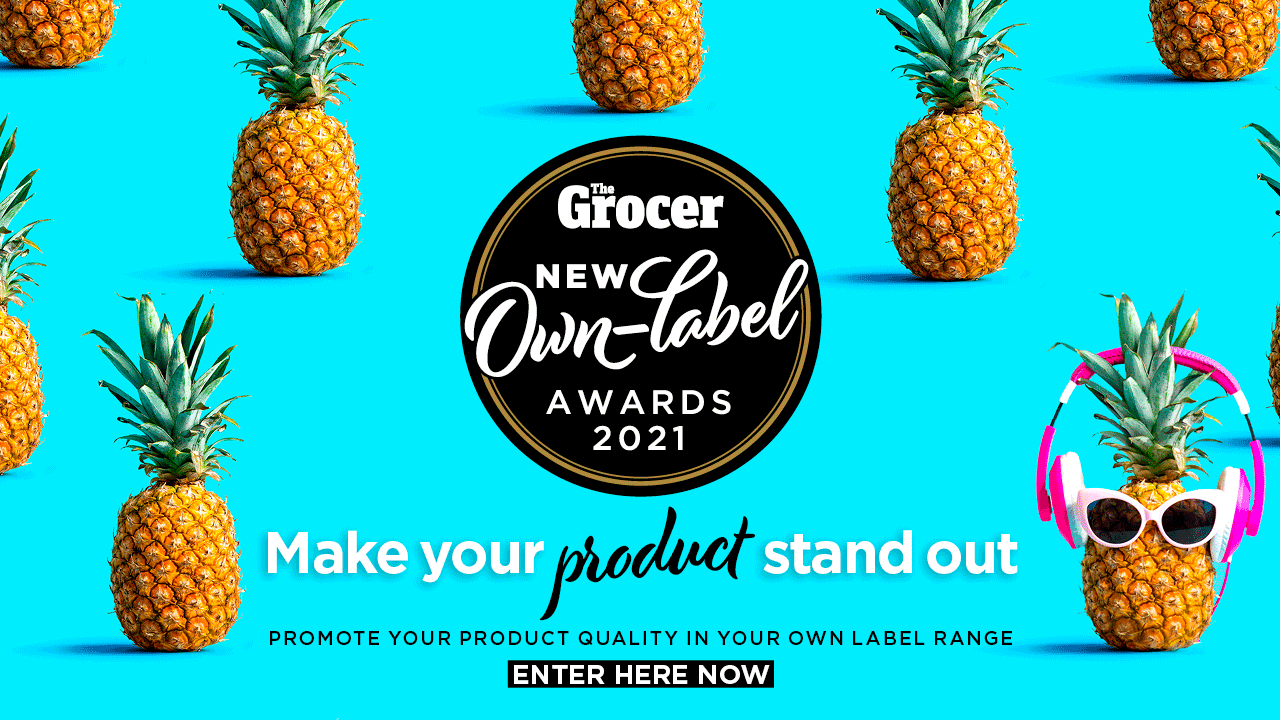 The Grocer's New Own-Label Awards is the best way to get an independent read on how your new own-brand product stacks up against other retailers and suppliers. Find out more about the awards, and how to enter them, here .