Iceland is going big on British classics and comfort food this festive season. Here's our pick of the range
Luxury Frozen Smoked Salmon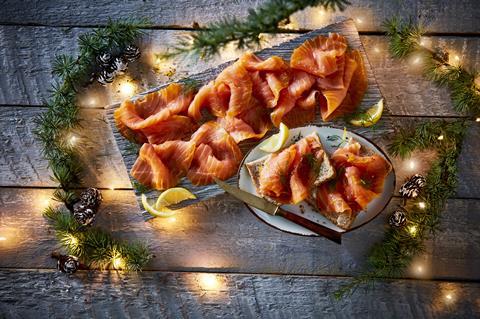 Iceland is very excited to launch what is says is the nation's first-ever frozen smoked salmon. Although it's not a usual freezer staple, as the curing and smoking process already prolongs the shelf life of the fish, freezing smoked salmon gives it a "fresher flavour", according to the retailer.
Mini Fish and Chip Cones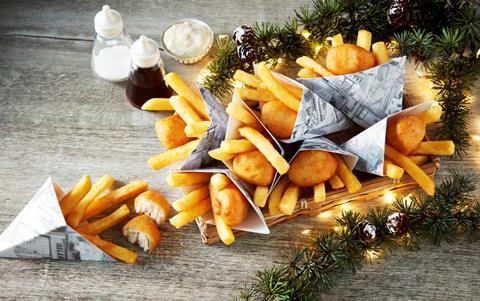 A British seaside classic, these mini portions of fish & chips come with individual newspaper cones. They're made with chunky basa fillet pieces coated in a salt and vinegar batter, served with crispy chips.
Luxury Crispy Duck and Orange Roses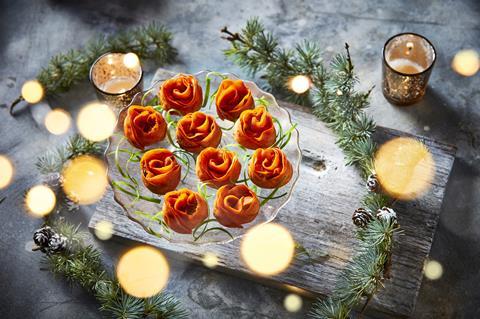 For shoppers looking for "fancier festive fare" Iceland suggests these sculpted roses. The crisp orange pastry petals are wrapped around pockets of duck.
Aberdeen Angus Mini Sliders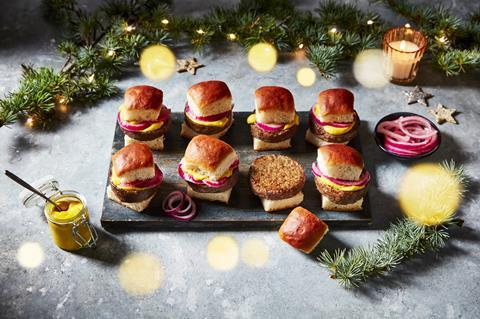 Comforting party food is high on the agenda at Iceland. These palm-sized sliders have an Aberdeen Angus beef patty and a mini brioche bun. They'll be going on sale alongside mini hotdog pastry slices.
Luxury Aberdeen Angus Rump Joint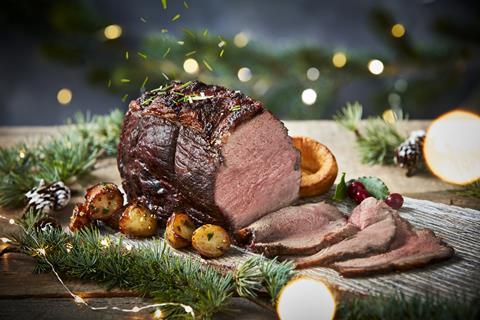 Iceland's take on the alternative centrepiece trend we've seen coming up this Christmas is this decadent 100% Aberdeen Angus beef joint. It's 21-day matured and comes with three beef dripping butter stars to melt over the top.
Sticky Toffee Winter Forest Log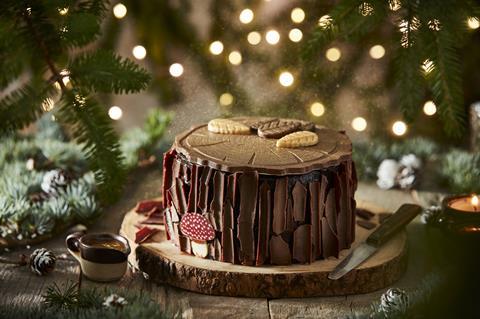 Over 1kg of pure indulgence, this family-sized sticky toffee pudding is made with sweet toffee sponge and comes with a hot chocolate sauce.
Luxury Millionaire Salted Caramel Gold Bar Cheesecake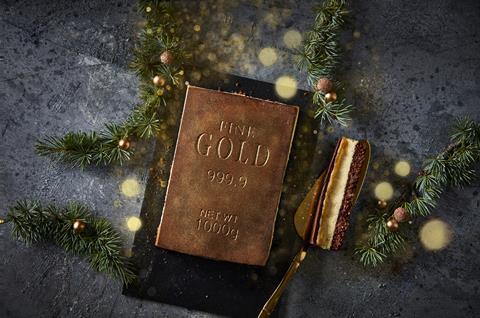 Shoppers can strike gold with this caramel cheesecake pudding that's covered in smoked salt caramel sauce and comes in a sliceable chocolate shell.