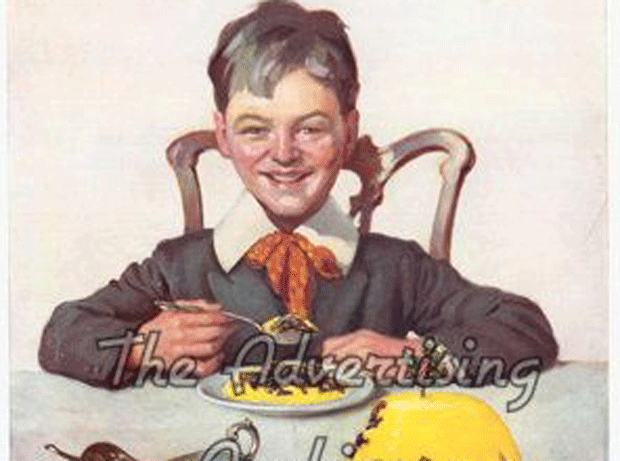 Billy Bunter would be proud. Britain is rediscovering the kind of traditional, school dinner-style puddings that gave him his figure.

Sales of sticky puddings have climbed a whopping 42% on volumes up 42.1% in the past year [Kantar Worldpanel 52 w/e 9 June] bread & butter pudding is up 15.2% on volumes up 20.2% and crumbles have enjoyed growth of 13.2% on volumes up 14%. All this in a category that's inched up just 1.6% on volumes down 0.5%.

Downturn-driven nostalgia and comfort-eating are clearly playing their part, but why are sales of some hot puddings hotting up and not others?

Exclusive research for The Grocer suggests the trend is trickling down from the restaurant scene. In a poll of 200 UK chefs by market research group Kadence International, 17% identified - without prompt - the retro theme as the most significant influence on their dessert menus, making it the number-one trend shaping dessert choices in restaurants.
"Brands should add twists to 'old favourites' to maintain interest and adapt to modern tastes" Mark Escolme, MD, Gü Puds
However, the chefs are in turn responding to consumer demand. "There's an interesting dynamic happening in chefs' kitchens, where diners are reining in the ambitions of the chef," says Rob Cushen, Kadence's UK MD. "In the past few years, chefs have pushed the boundaries when it comes to desserts, but the consumer is telling the chef that in fact they want the retro offerings which are all about comfort and simplicity."

The varying performances of brands reflect this. Gü has suffered sharp value and volume declines in its hot dessert lines (see p63) as shoppers have opted for more traditional, homely treats, such as those offered by Ambrosia and Aunt Bessie's.

Although this decline does not represent the brand's overall performance (IRI's data does not include desserts eaten cold), it has come despite the brand's own nod to nostalgia. "Retro desserts have certainly been a trend in the hot desserts category over the past year," says Mark Escolme, MD at Gü Puds. "However, to inspire on the supermarket shelf brands should add delightful twists to these 'old favourites' to maintain interest and adapt to modern consumer tastes."

Escolme points to the addition of a Chocolate & Orange Melting Middle - a chocolate pud with a fondant centre - to the brand's range of 'hot eats' last Christmas as proof of how Gü is reinventing traditional hot desserts.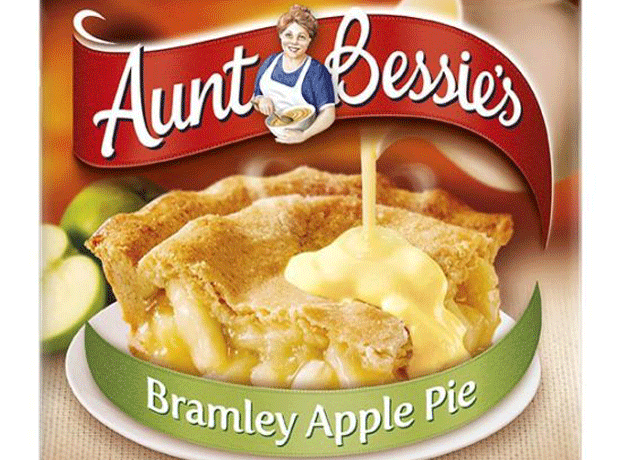 Price must be right

Innovation, however, hasn't been the brand's big problem. Where it has struggled to compete is on price. While the average price of cheaper rivals Ambrosia and Aunt Bessie's have declined 2.6% and 3.3% [IRI] thanks in part to an increase in promotions and average savings, Gü's average price has soared 10.7% as volume sold on deal and depth of saving remained more or less unchanged on the previous year.

As the category's most promoted brand, Gü understandably resisted the urge to increase its promotional activity over the past year. However, it has probably not helped its cause by simultaneously cutting ad spend by 66.4%, while Ambrosia and Aunt Bessie's upped theirs [Ebiquity]. Escolme says the coming year will see extensive investment in traditional media, digital and in store in a bid to revive sales.

In the meantime, there is no shortage of lower-priced rivals ready to take advantage. While overall own-label volume sales are down according to IRI, in certain retailers, own label has been cleaning up at expense of the brands.

Asda, for instance, has seen a 9.4% increase in value sales [Kantar], thanks in no small part to its own-label offering.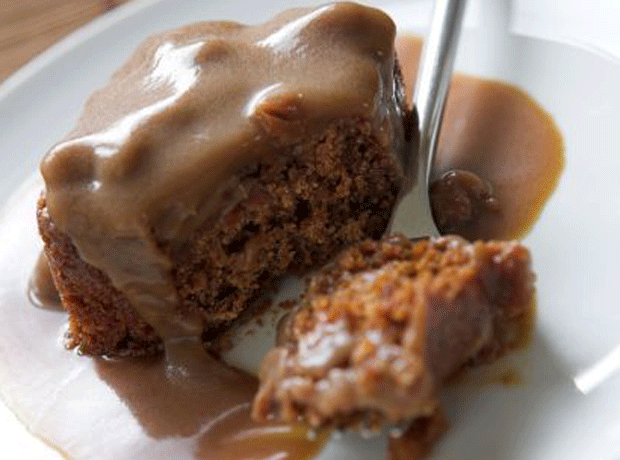 "We are really pleased with our hot eating range as they are all nostalgic school dinner favourites such as jam roly-poly, spotted dick and sticky toffee pudding," says a spokeswoman. "When we launched this range last September, our customers went crazy for it and sales in hot desserts in Asda really stepped on."

But Asda's own label growth pales next to that of Aunt Bessie's, which has seen value grow 40.9% on volumes up 45.7% [IRI]. An eight percentage point hike in volume sold on deal to 62% and an increase in average saving from 29% to 31% helped, but growth can also be attributed to the retro trend, says Lorraine Crowe, marketing controller for Aunt Bessie's: "Over the past year we've seen great growth, with some of the old-fashioned favourites such as Jam Roly Poly being standout performers, with volume growth of 65%."

Aunt Bessie's is not alone. "We've witnessed a number of our hot desserts that are deemed to be more 'retro' rise in popularity," says Coppenrath & Wiese's commercial manager Bernard Maher. It's not just traditional British puds that are on the up, he adds. "For example, our Apple Strudel has seen outstanding success, with year-on-year sales growth currently over 25%."

With all this pastry and fruit being consumed, it was inevitable that more shoppers would be reaching for the custard. To make sure they chose Ambrosia, brand owner Premier Foods forked out £1.3m on ad space alone for its Devon Custard lines in the year to 30 April [Ebiquity]. This, combined with a £3.2m splurge on ad space (mostly TV) for Ambrosia Rice Pudding and an increase in promotional activity, helped hoist brand sales by 8.7% on volumes up 11.6% [IRI].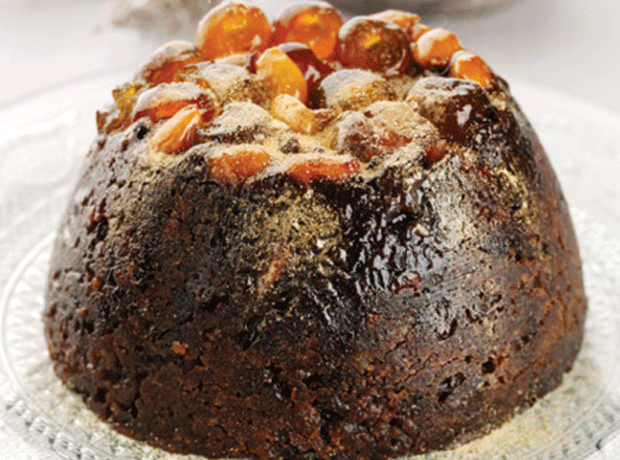 Nostalgia has also played its part in Ambrosia's growth. "We did a lot of research and found that there's a real feeling about what we would call 'proper pudding', something emotionally satisfying in a way that a yoghurt never can be. It's a really powerful emotion and taps into childhood memories around what mums would cook," says Ambrosia brand director Paul Watmore.

In early 2013, Ambrosia launched a TV campaign featuring a series of cosy vignettes with the tagline 'This Is Pudding'. Watmore says Premier deliberately avoided the word 'dessert' in favour of 'pudding' in the campaign because the latter was likely to conjure up more nostalgia among consumers.

It's not a trend that's about to go away any time soon, he adds: "It's an increasingly big and scary world out there. Customers are nostalgic and looking for comfort."

Although presumably not the accompanying Billy Bunter-esque waistline.
Pass the custard... nostalgia is king in puddings
1

Currently reading

Pass the custard... nostalgia is king in puddings

2

3