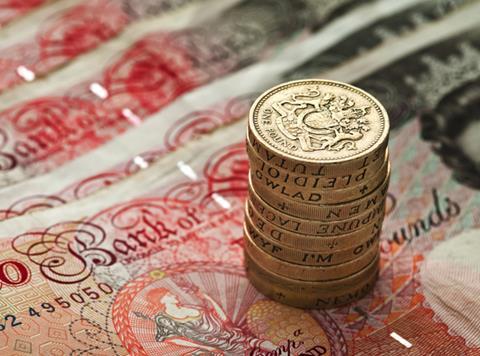 The Association of Convenience Stores (ACS) has voiced its concern about the Low Pay Commission's (LPC) recommended 3% increase in the national minimum wage (NMW) from £6.50 to £6.70 from October.
The LPC said that with inflation now forecast at 0.5%, it would be the largest real-terms increase in the NMW since 2007 if accepted by the government.
The LPC also recommended a 3.3% increase to £5.30 in the youth development rate, an uplift of 2.2 per cent to £3.87 for the 16-17-year-olds' rate; and a 2.6% increase to £2.80 for the apprentice rate.
The ACS had urged the LPC to recommend a freeze in the NMW rate for 2015 in its submission to the LPC'S review.
"However, if the minimum wage is to increase, this should be kept below the rate of inflation," the ACS advised
James Lowman, ACS chief executive, on hearing the new recommended rate, said: "With inflation running at 0.5% and many prices in store going down, this cost increase will be another challenge for convenience stores particularly for those trying to take on more staff and grow their business."
However, he added that while the ACS was concerned about the impact of the increase, it respected the LPC's work "in balancing the needs of business and the wider economy."
David Norgrove, LPC chair, said: "We judge that the improved economic and labour market conditions mean once again that employers will be able to respond in a way that supports employment.
"However, our recommendation this year is predicated on a forecast which foresees lower costs for business in fuel and energy, a strong economic performance, significant recovery in earnings across the economy and rising productivity."
He said should these expectations not materialise, this would be taken into account when considering next year's recommendation.
Labour has set out plans to raise the minimum wage to £8 an hour by 2020 which shadow business secretary Chuka Umunna believes will bring the NMW closer to average earnings and affect more than 1m workers.