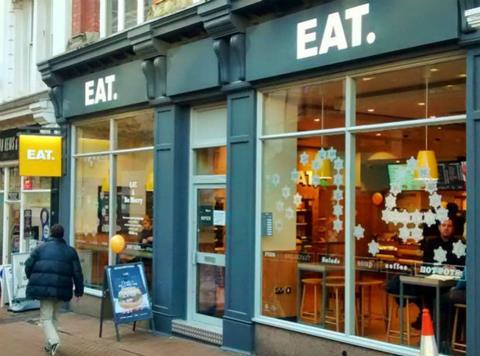 Food-to-go operator Eat and the GMB are expected to sign a recognition agreement allowing the union to negotiate on behalf of staff at its Wembley plant.

Eat Kitchens is based in Fourth Way in Wembley, where workers are employed to prepare ingredients, cook and package food, ready to be delivered to Eat shops.

An on-site ballot was conducted by conciliation service ACAS, on behalf of the union, and the results were issued to Eat and GMB on 1 June. The result of the ballot of 200 workers saw 75% vote in favour of recognition, allowing GMB to represent them in negotiations with the company.

The union said it expected to sign the recognition agreement with Eat by 9 June.

"I am so very pleased by the emphatic vote of confidence given by Eat employees to their union. We have all, and especially the reps, worked very hard for this result," said Richard Owen, GMB regional organiser.

"I am very proud of what our union, collectively, has achieved so far, but of course this is not the end of anything. In a way, the hard work starts here.

"GMB will always strive to work co-operatively with employers who take a constructive view of union recognition, and we trust that this will be a beginning of a new chapter in Eat's relationship with its main assets, its employees."

Eat was unavailable for comment.