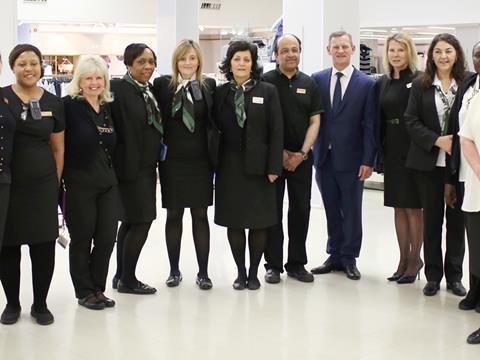 Marks & Spencer is set to increase the hourly rate of pay for shop floor workers by 15% while simplifying premium rates.

The retailer said it had used the introduction of the national living wage to look at pay and ensure it attracted and retained the best talent.

Others in the sector, such as Morrisons and Tesco, have adopted similar policies since the £7.20 national living wage was proposed.

M&S is now consulting on a 14.7% rise in its hourly rate for qualified customer assistants, from £7.41 to £8.50.

It also wants to simplify premium pay for Sundays, where pre-2003 recruits currently get double time, those joining after 2003 but before 2010 get time-and-a-half, and those who have joined since 2010 get no premium.

Similar disparity exists with bank holiday pay, where the current rate is time-and-a-half for those who joined after 2010, which M&S proposes keeping, but double for pre-2003 recruits.

Premiums for 'unsociable' night-time hours, which also vary with times as well as joining dates, will now be a flat £3 per hour extra from 10pm to 6am.

"We are now consulting on our approach, which we think will be simpler and fairer while continuing to attract and retain the best people," said a spokesman.

About 90% of the 69,000 staff would be better off under the new proposals, M&S added, while those who would see a drop in pay would be offered a one-off payment so no-one was worse off for the first two years.