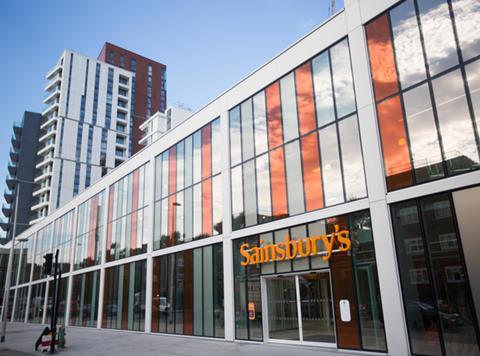 The Unite union has warned that Sainsbury's proposed base pay deal for its 130,000 store employees will "hugely impact" the supermarket's future brand perception and recruitment.

The proposed deal provides an hourly increase of 8% - up £1.20 to £9.20 for UK employees and to £9.80 for staff based in London's zones one and two. This is higher than the national hourly rates for Asda, Aldi and Lidl, which stand at £8.50, £8.85 and £8.75 respectively, and will mean Sainsbury's has boosted its base rate of pay by 30% over the last four years.

But many employees could see their take-home wages fall, as the new contracts remove pay for half-hour breaks in eight-hour shifts and 15-minute breaks in seven-hour shifts, along with overtime and performance-related bonuses.

The new contracts, due to be voted on by staff at the end of April, also outline higher expectations around productivity and attendance, and the streamlining of 22 roles to five.

CEO Mike Coupe is confident that around 90% of Sainsbury's employees will accept the deal, which will come into effect in September if successful. Sainsbury's intends to provide top-up payments over an 18-month period once the proposals are implemented to ensure employees are not adversely impacted by the pay changes.
A Sainsbury's spokesman said: "We're currently consulting with colleagues on our proposals, which include a significant increase in hourly rates. We do not agree that by offering our store colleagues an industry-leading pay rise, our brand perception and recruitment will be impacted. Quite the opposite in fact."
Bev Clarkson, acting national officer for food & drink at Unite, previously called the deal a "classic robbing Peter to pay Paul situation", and stands by that view. Perceptions of Sainsbury's and its future recruitment could be "hugely impacted, especially as the base rate will remain unchanged until 2020", she warned. "Supermarkets constantly try to match or better each other when it comes to packages, and come 2020 Sainsbury's is unlikely to still be paying the best minimum salary for supermarkets."

Unite's main concerns are the lack of paid breaks, and that employees who also receive benefits may have these stopped if the pay level rises.

Unite, which represents more than 12,000 Sainsbury's employees, is recommending its members reject the deal. The union met with Sainsbury's for a consultation on 5 April, when the supermarket agreed to consider the issues highlighted.

Tess Lanning, director of the Living Wage Foundation, would not comment on the Sainsbury's deal specifically but said the Foundation welcomed the supermarket's move to ensure staff were earning above the real living wage based on what employees needed to get by. "The benefits of going above and beyond the minimum wage include a more motivated, productive workforce and a lower staff turnover, and distinguish organisations from the rest of the market," she said. "But living wage and above deals must ensure employees overall are better off - employers need to take a stand and give their employees a wage they can really live on."