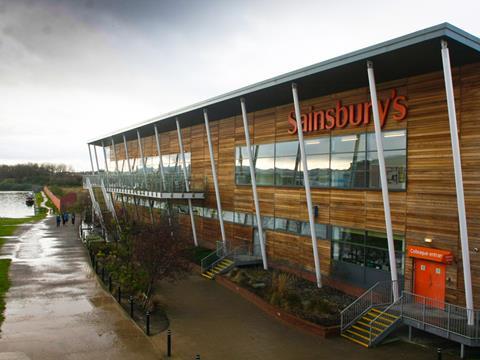 This morning, Sainsbury's became the last of the big four to announce a shake-up of its in-store management.
In a move that will result in the loss of 800 jobs, the retailer is reviewing department and deputy manager positions, and wants to replace night shifts with early morning and evening shifts in 100 stores. Both actions will help it improve customer service and availability, Sainsbury's said – and will also go some way to helping it make the £500m in cost savings it is aiming for over the next three years.
Versus its rivals, Sainsbury's is somewhat late in making the move. In May last year, Asda unveiled a major restructure that put 4,100 managerial roles under consultation in a bid to get more staff on the shop floor. Asda originally estimated there would be up to 2,600 redundancies, but later in the year revised this figure to 1,360.
A month after Asda's announcement, Morrisons revealed it was making 2,600 staff redundant in a store management restructure designed to "modernise the way stores are managed with the aim of reducing in-store management tiers, simplifying responsibilities and improving customer service".
Tesco, meanwhile, trialled a new management structure in 12 stores last year. That restructure, which saw team leader roles scrapped, was rolled out nationwide in January. It revealed in its full-year results yesterday this had resulted in the loss of 2,500 jobs.
With the big four feeling the competition from the discounters and fickle consumers choosing to shop in a variety of stores rather than do one big shop, the question over Sainsbury's announcement today is not so much why is it doing it, but why didn't it do it sooner?
Axing jobs to get more staff on the shop floor may seem perverse, but it makes perfect sense for Sainsbury's, which prides itself on its customer service and availability. It has won The Grocer Gold Awards for both service and availability for the past two years, and with only a few weeks to go until the end of the current Grocer 33 year, is currently out in front on both measures.
In such a cut-throat grocery market, these remain important USPs for Sainsbury's to pull in those fickle shoppers.
But it's not just the big four taking drastic action. Booths joined Sainsbury's today in revealing a store management restructure. It wants to replace heads of department and assistant manager roles with three management positions with "greater accountability and responsibility". It is also closing two stores. Combined, these measures will result in the loss of 100 jobs.
Job losses are a bitter blow for both the individuals and the companies involved, but it is unlikely today's announcements will be the last from grocery retailers. Shop floor staff at those companies so far unaffected by store management restructures will be wondering whether their turn will be next.