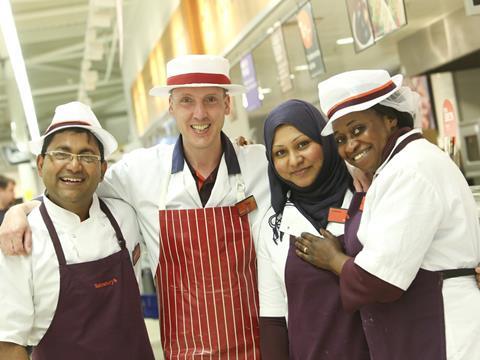 Sainsbury's management team is due to formally respond within two weeks to the points raised by Unite during talks about proposed pay changes.

The three-hour discussion was held on Wednesday (8 August) in a bid to end the ongoing dispute surrounding Sainsbury's plans to boost its hourly base pay rate from £8 to £9.20 and to £9.80 for staff in London's zones one and two. This is due to be introduced in September and remain the same until 2020.

The clash arose because the base pay rate increase comes in tandem with the removal of pay for half-hour breaks in eight-hour shifts and 15-minute breaks in seven-hour shifts, along with overtime, Sunday premium pay and performance-related bonuses, which means take-home wages could fall for some staff.

Employees negatively impacted by the changes will receive top-up payments for 18 months from September to ensure "no colleague earns less than they do today", according to the supermarket.
Unite is representing some of its 11,000 members on the matter, and said the 123,000 Sainsbury's employees impacted must agree to the terms and sign the contract or face being sacked from the business come September.

The union called for employees not wishing to accept the contractual changes because they face a reduction in their take-home pay be given the option to remain on their existing contracts.

Joe Clark, Unite's national officer for the food industry, said it made "robust representations" on behalf of its members who "will be adversely affected" by the new contract and pay rates during the talks. "While we recognise the majority will be better off under the new contracts, there would be a substantial number of employees, mainly longer-serving and older staff, who will be worse off," he warned.

A Sainsbury's spokeswoman defended the changes, stating they are designed to "rectify the unfairness of colleagues working side-by-side in store, doing exactly the same job but being paid different amounts depending on when they started working for Sainsbury's."

She told the Grocer: "The changes will make pay, terms and conditions fair and consistent for all Sainsbury's store colleagues."